This past weekend, Rhett & Katelyn united their lives together as husband and wife. These two grew up together...Their families go to the same church, they've attended the same vocational school and now their starting their new lives as one. Despite the threatening skies, the rain showers subsided in time for the ceremony to be held outdoors at Rolling Hills Farm in Monroe, North Carolina. Here is a recap of their day...Through pictures!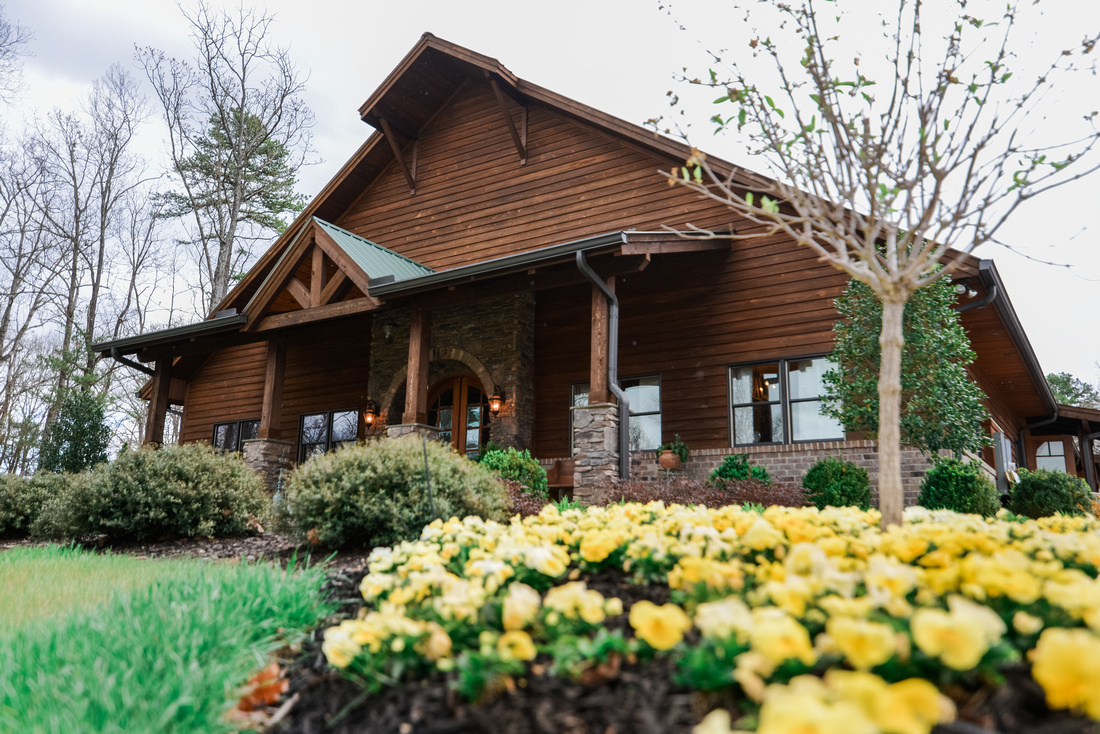 Love this next dress/shoe shot.
The dress!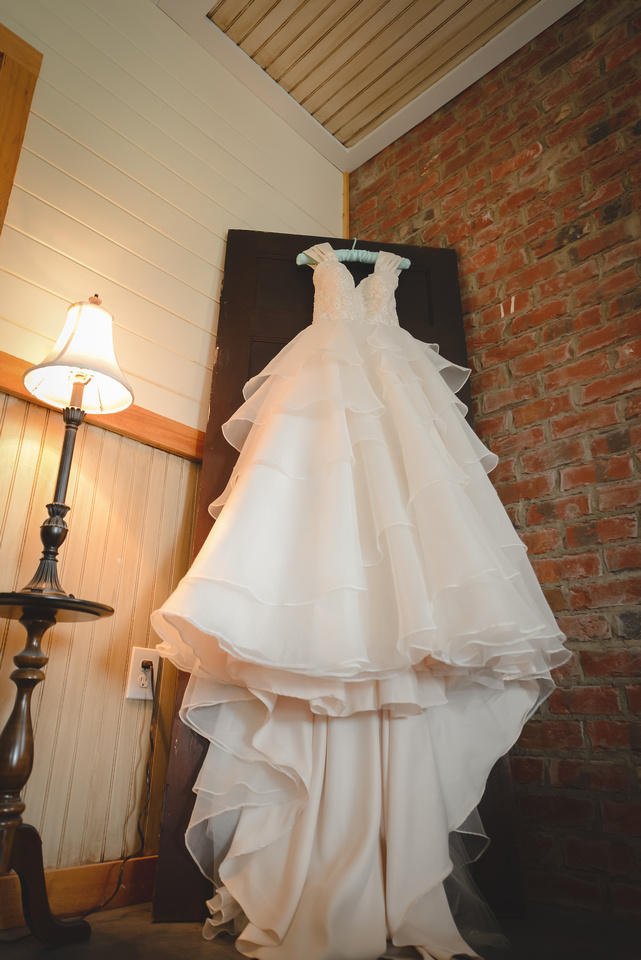 Loved her shoes, the sole on the bottom was her "something blue".
The beautiful, delicate lace hankie was a family heirloom from her grandmother, Flora.
Oh, the hustle and bustle of the bridal suite...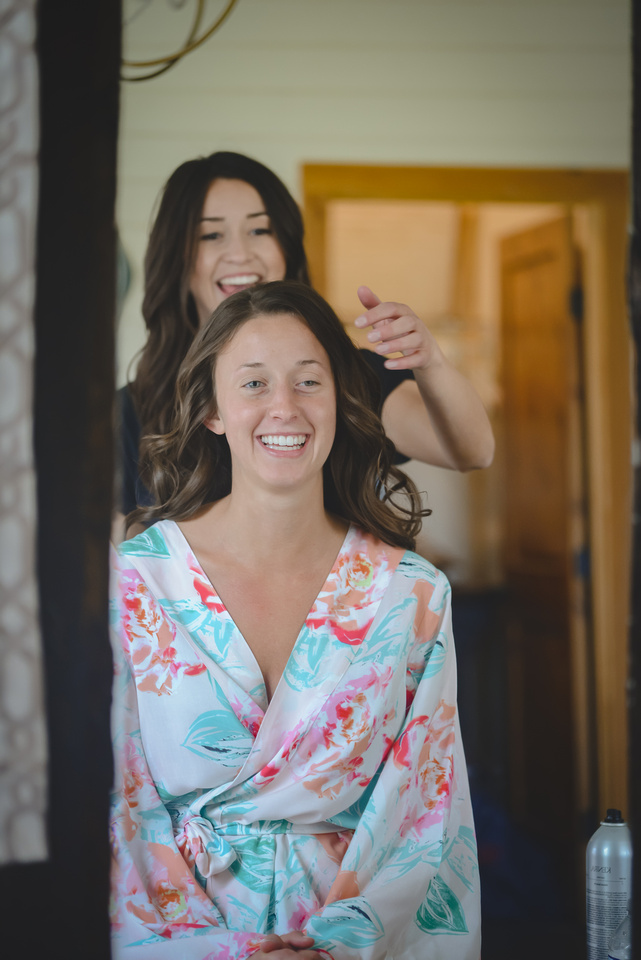 Pre-wedding sister selfie!
Slipping into the dress
Oh Katelyn, you look beautiful!
Her dad comes in to see his girl...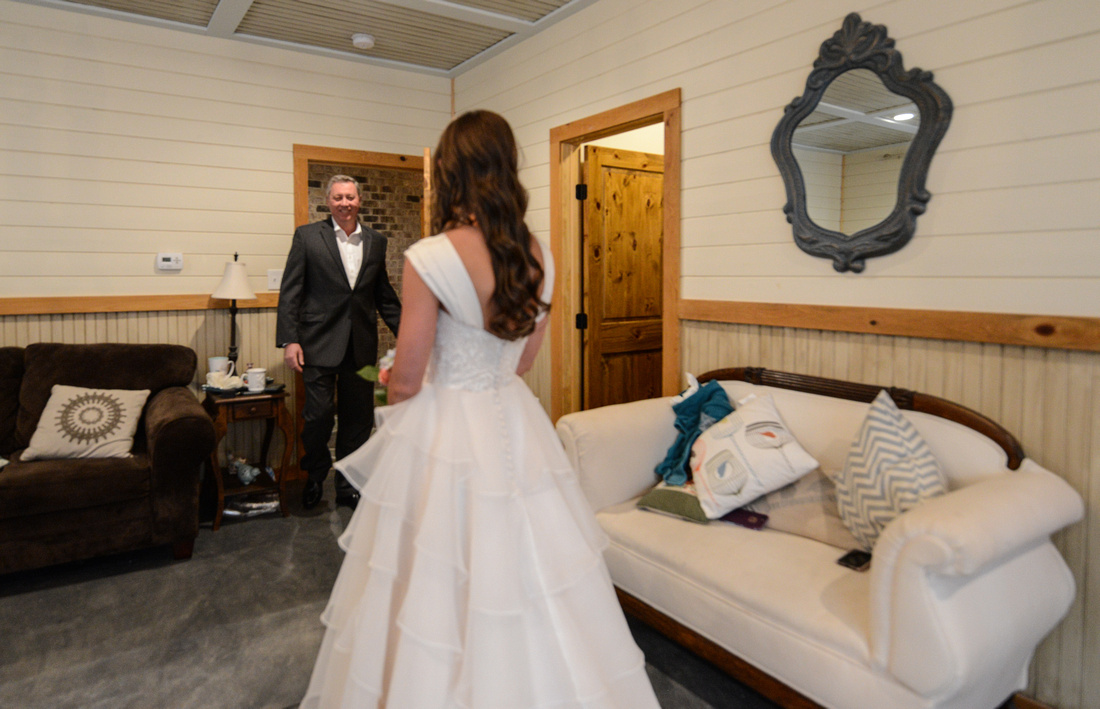 All these girls are sisters except for one and you might as well claim her too! ;) She's the sister-in-law!
Meanwhile Rhett is now here, looking wedding day sharp!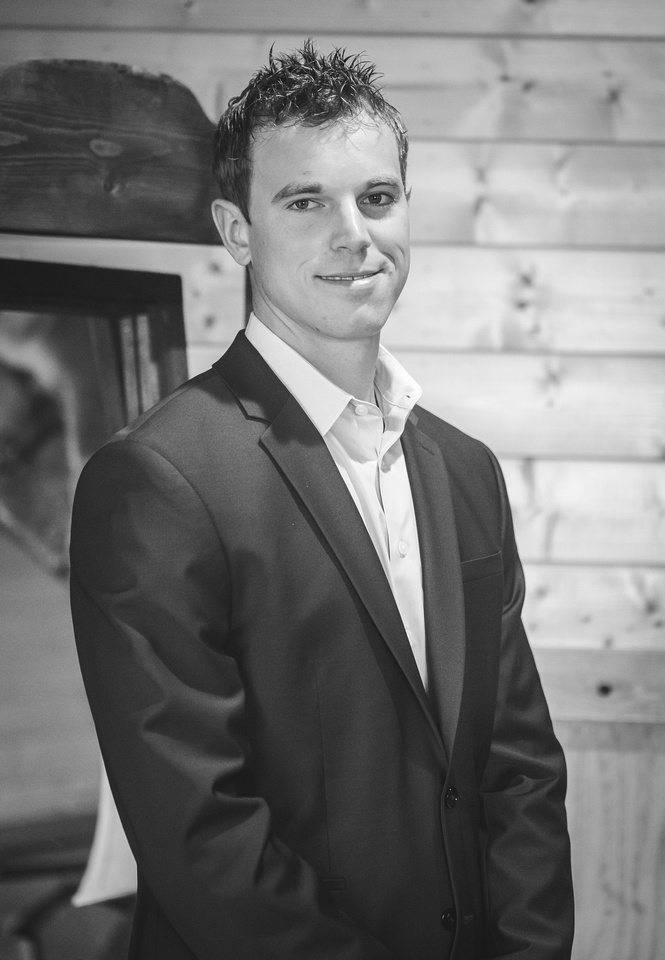 A couple of her nephews have arrived. One, who reallllllllyyy like her bouquet...In fact, he meant to have at least one flower. ;)
The groom and his siblings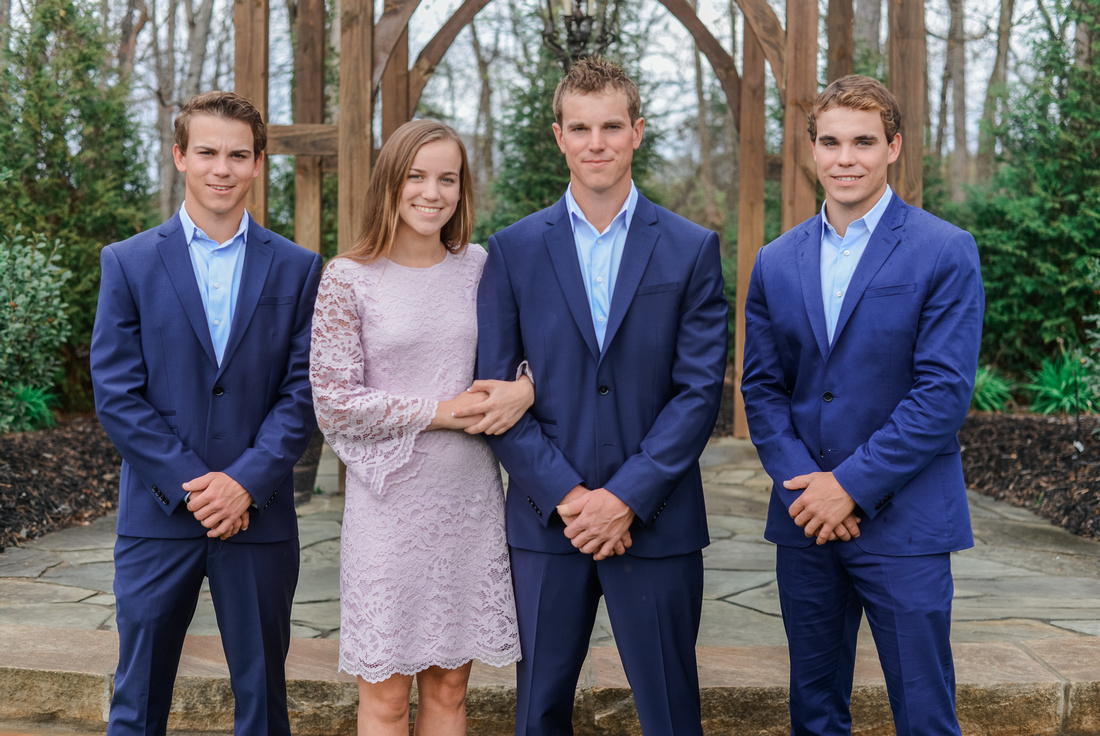 Momma getting a hug from her first born...
Waiting at the alter...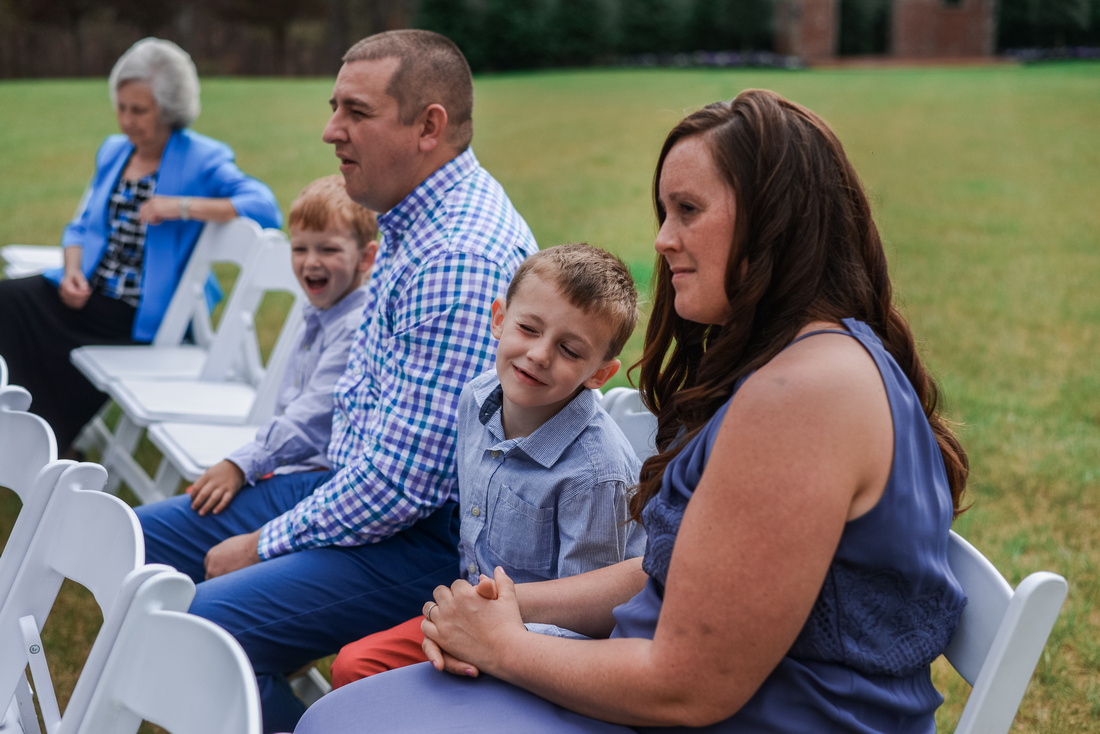 Mr. & Mrs. Hallman!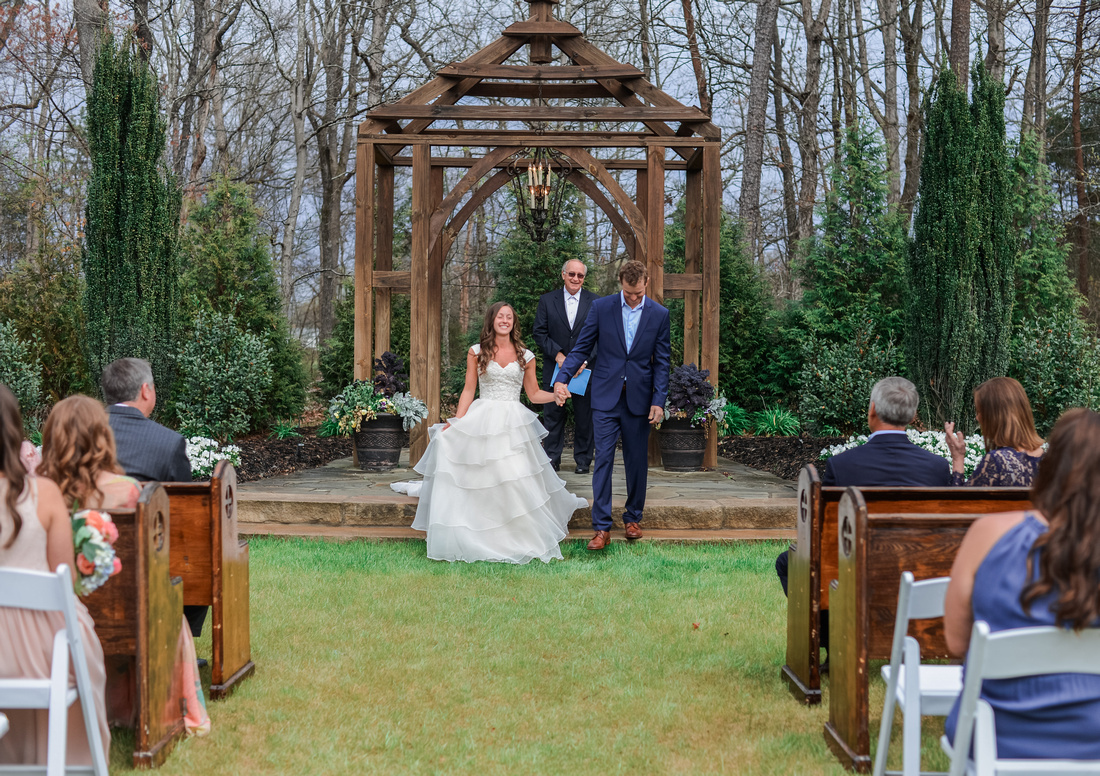 Well wishers...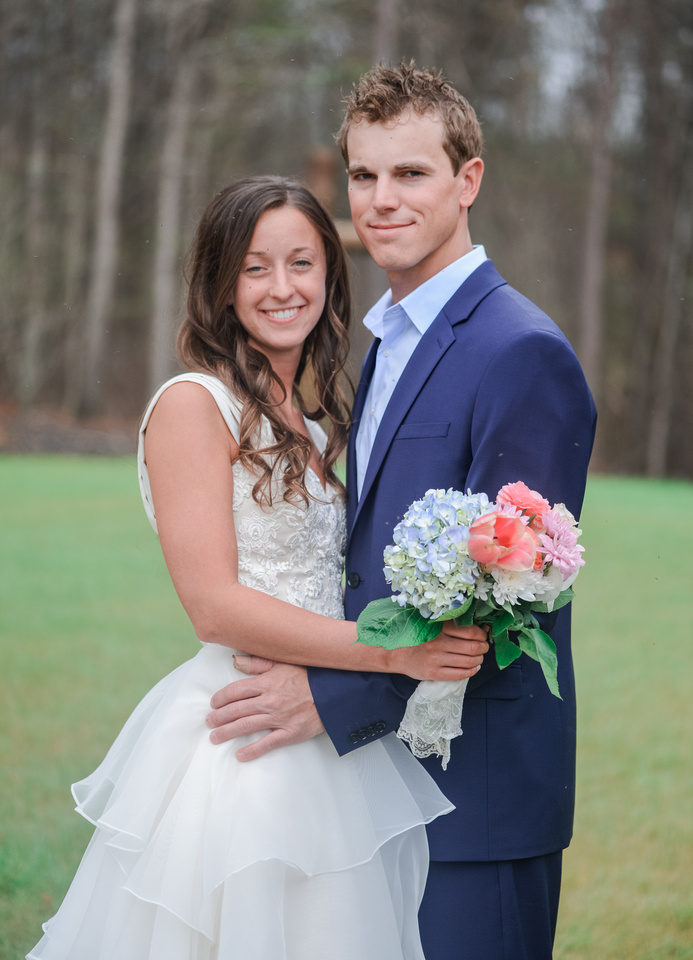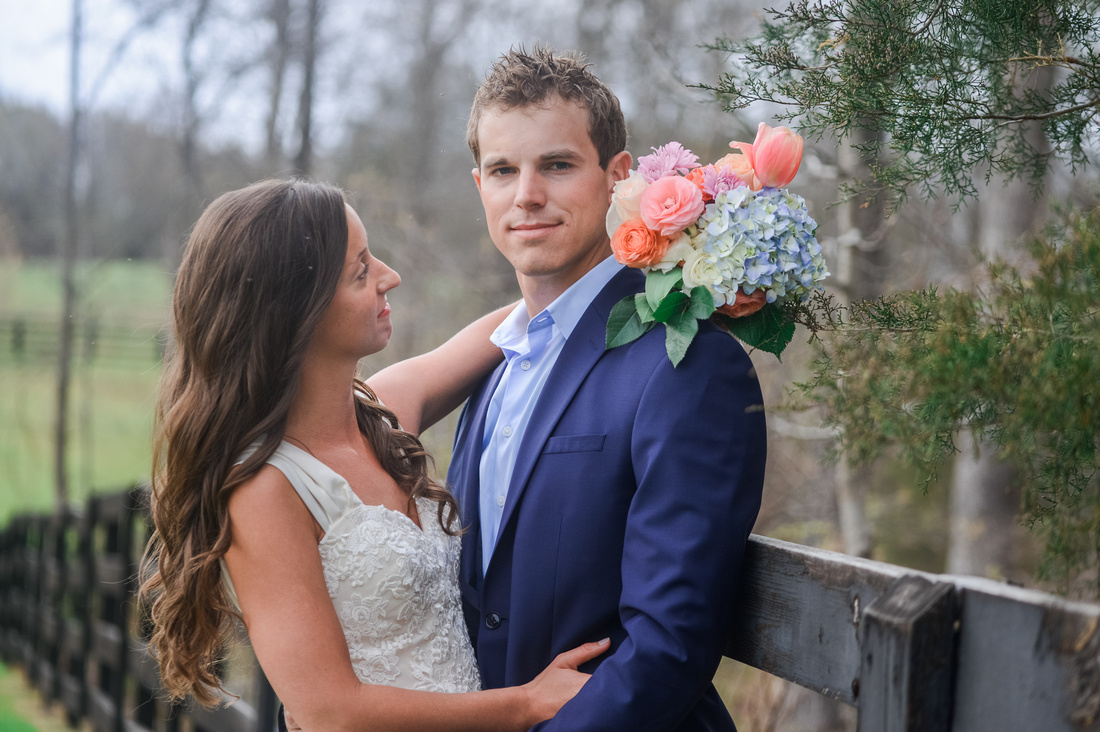 Reception time!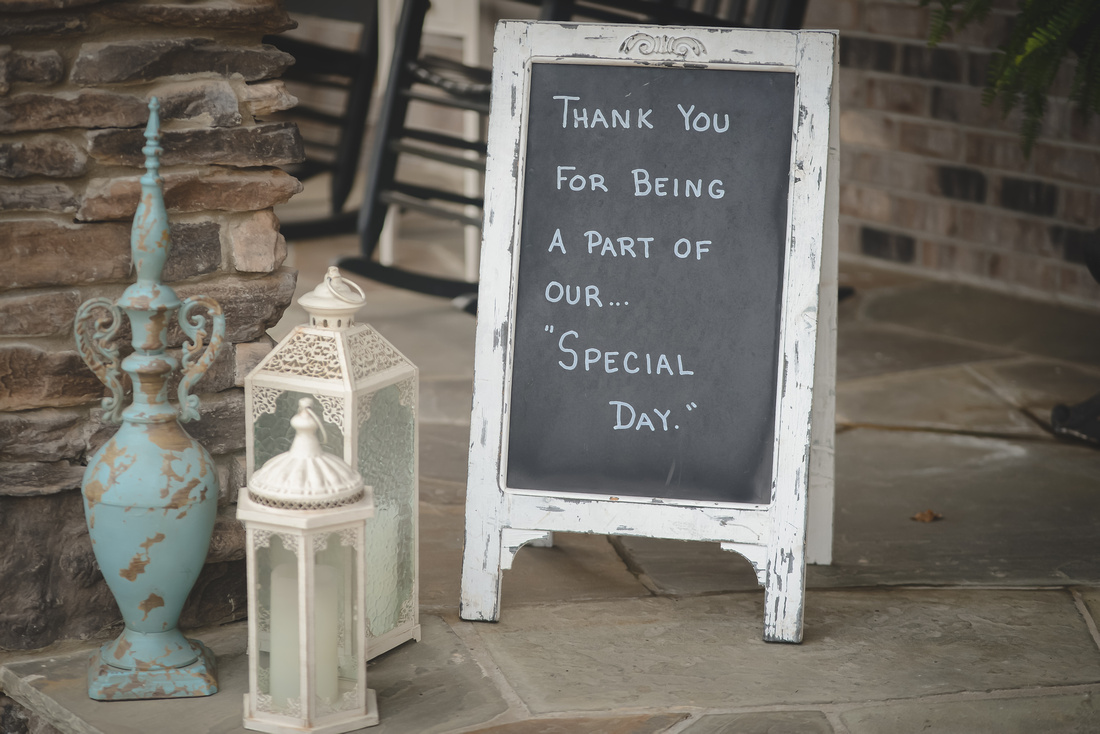 This was such a beautiful wedding keepsake painted by Katelyn's sister. As the guest arrived, they added a green thumb print "leaf" and name to the Hallman wreath.
Oh, you know, sometimes wedding photographers have to nearly hang from the ceiling to get "the shot"! ;)
This beautiful cake was made by two of Katelyn's sisters...
Candy bars are always a big hit!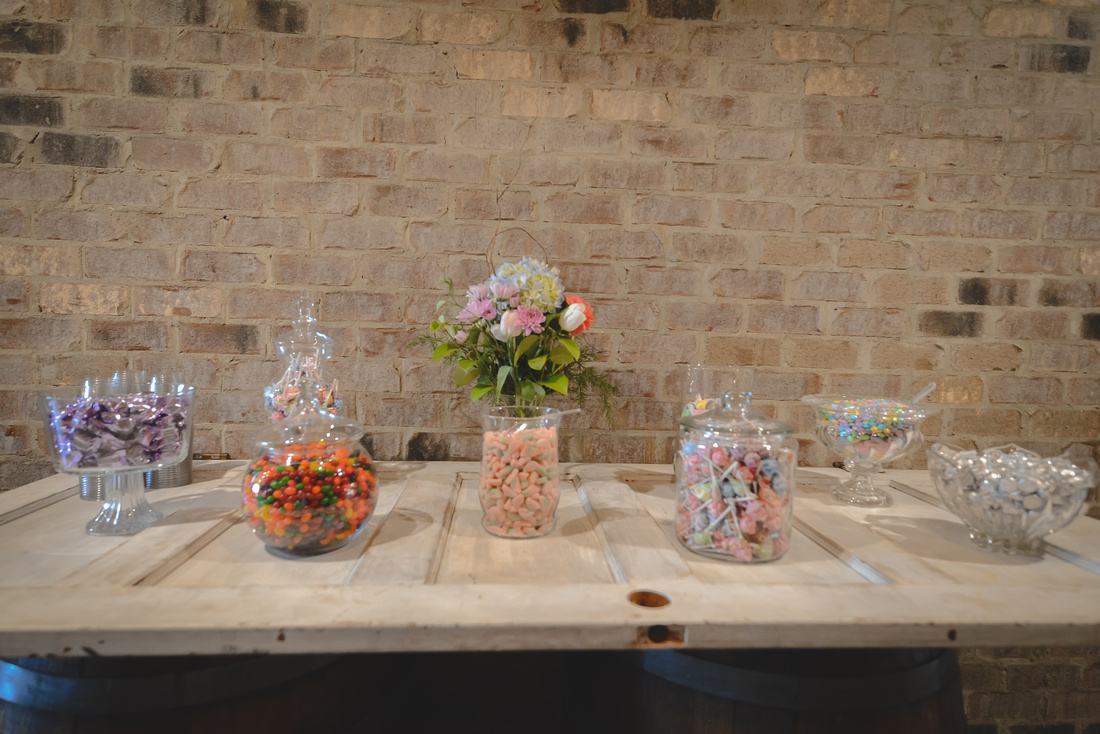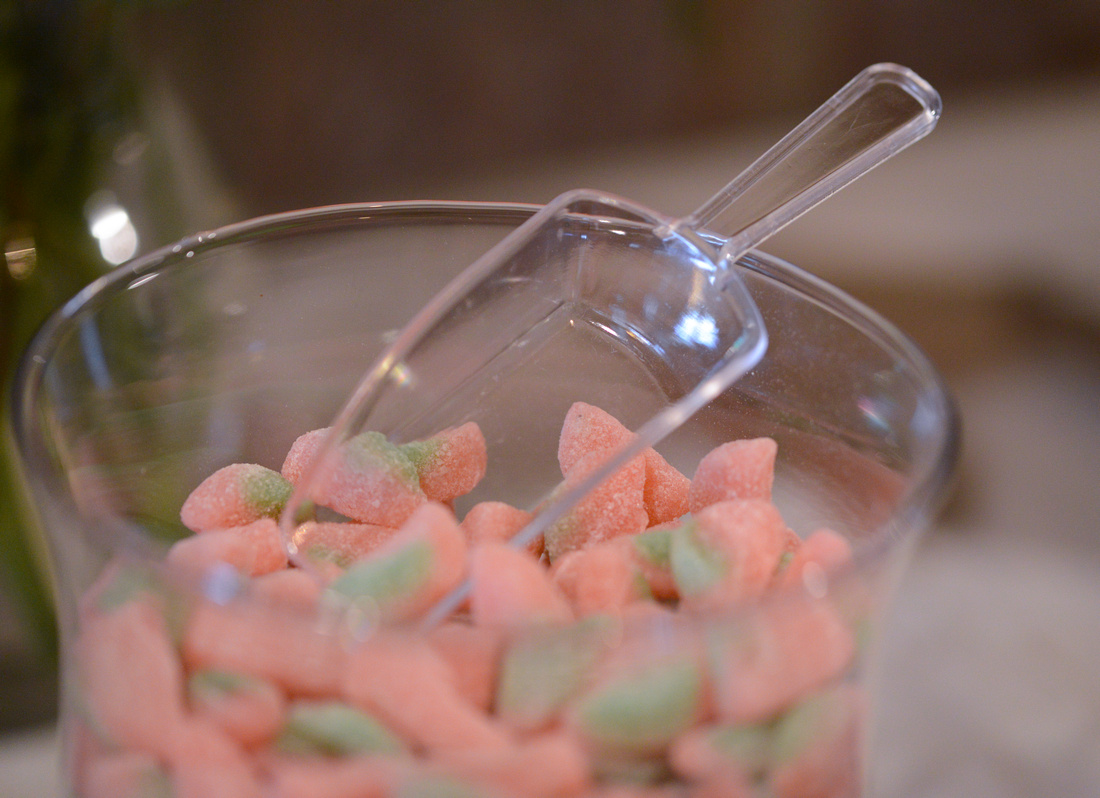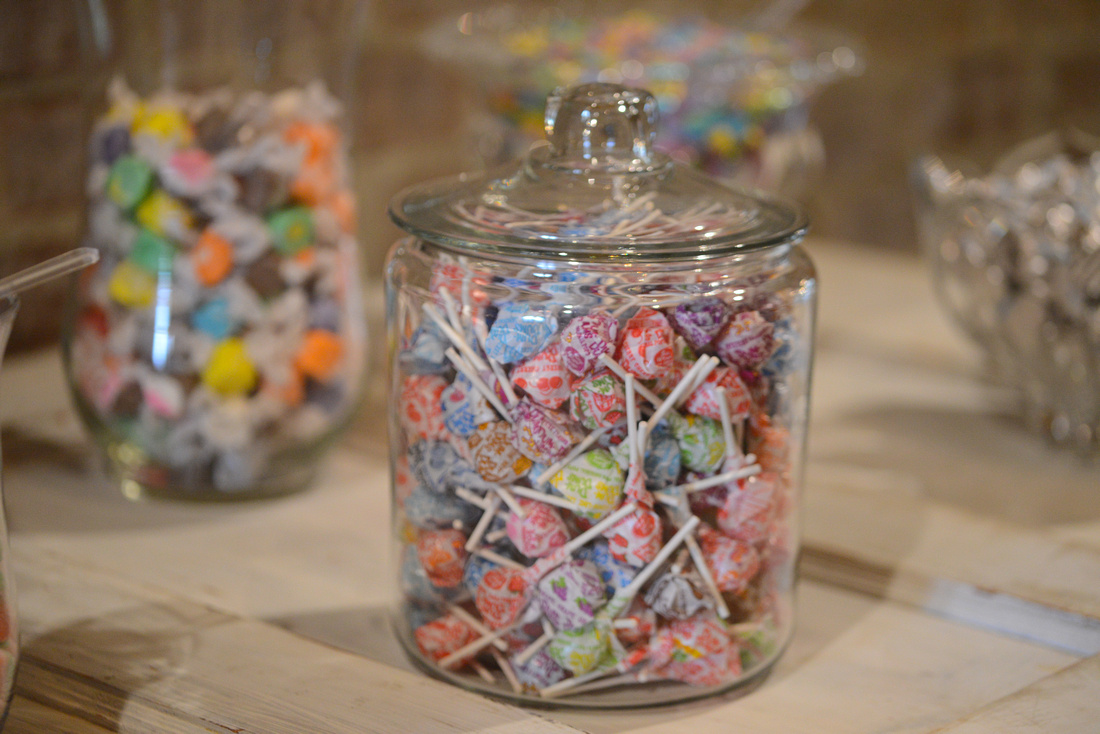 Rhett's uncle and cousins surprised them with a couple of heartfelt songs they sung.
No matter the age, boys will be boys! This man was photobombing his sisters!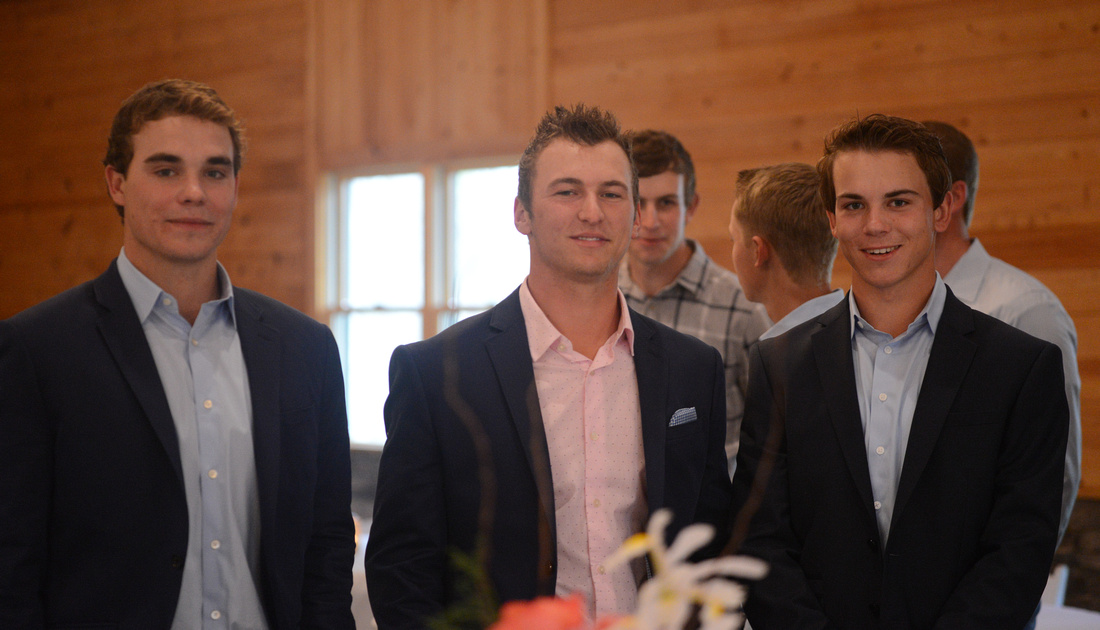 No better picture to describe "hanging onto momma's skirt tail". I kinda love it! ;)
Dinner time...
Cake cutting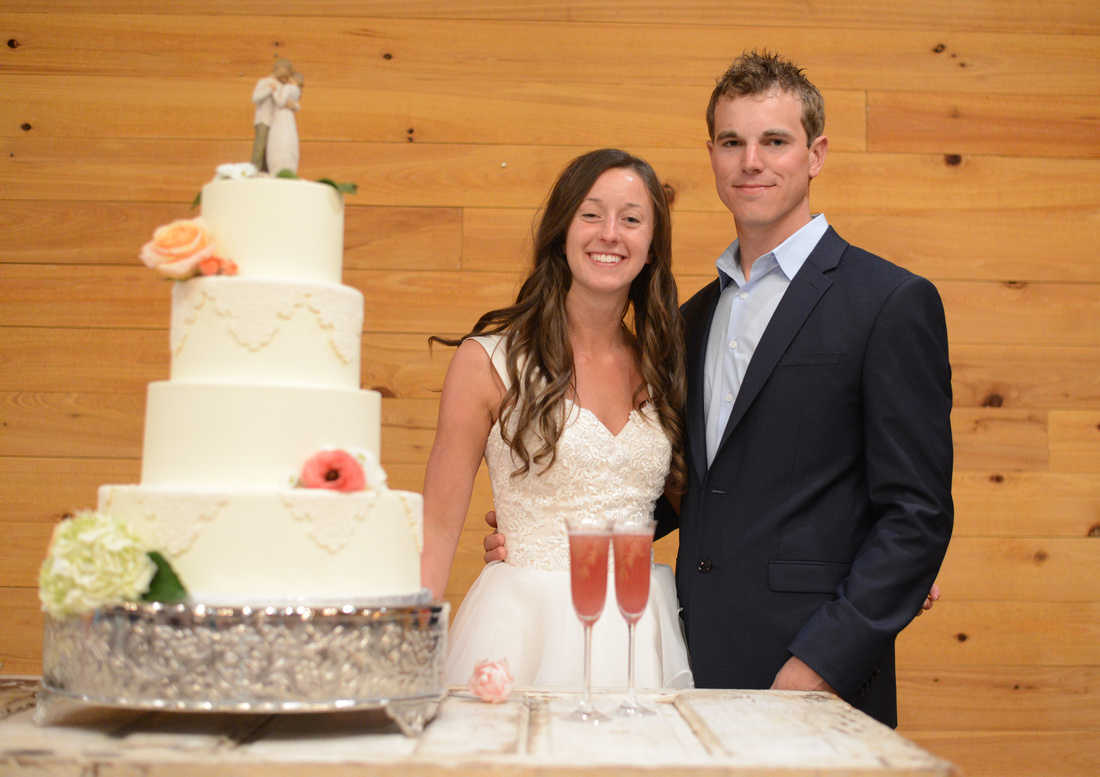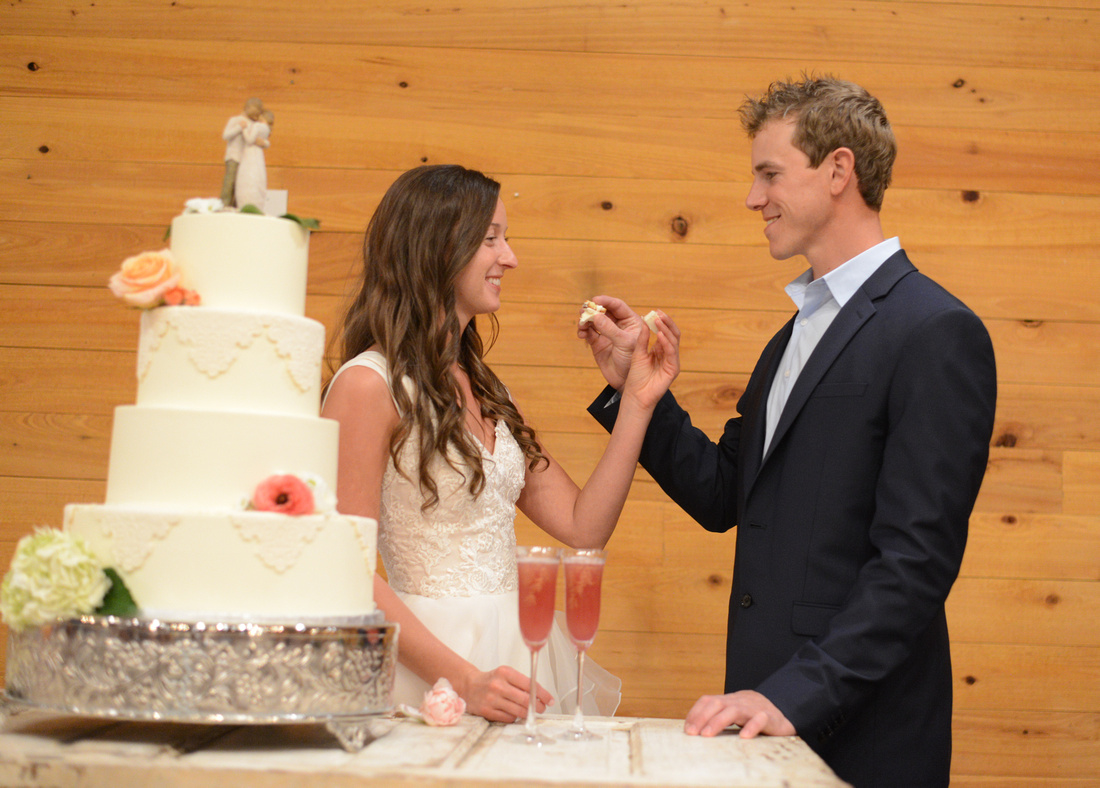 Men always win out with this game...their arms are longer!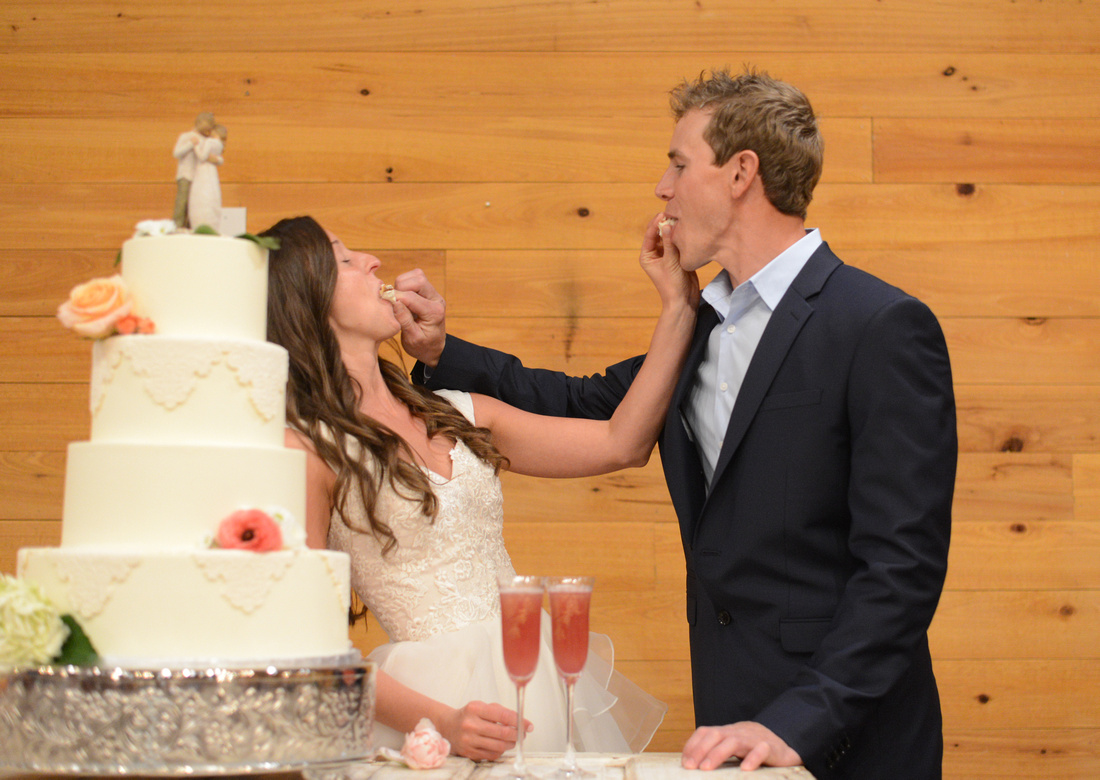 As Katelyn was trying to get away, I lost her behind the cake!
But at least he help clean her up!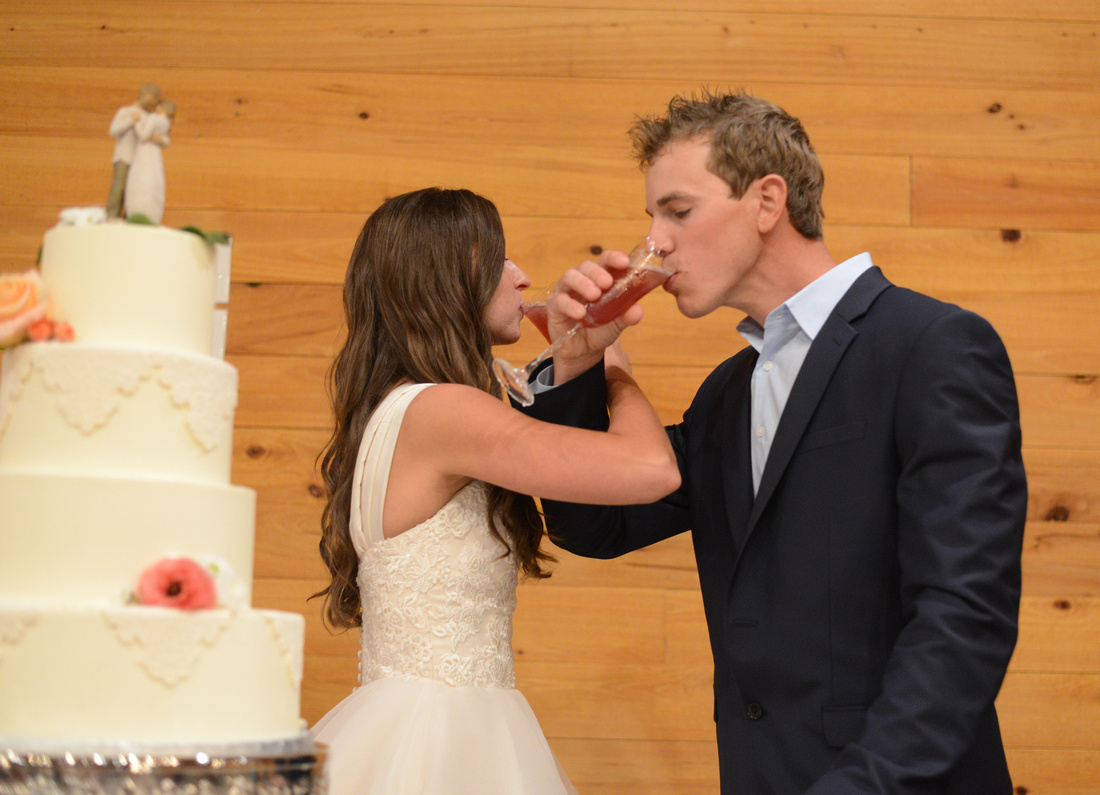 Bouquet/garter toss...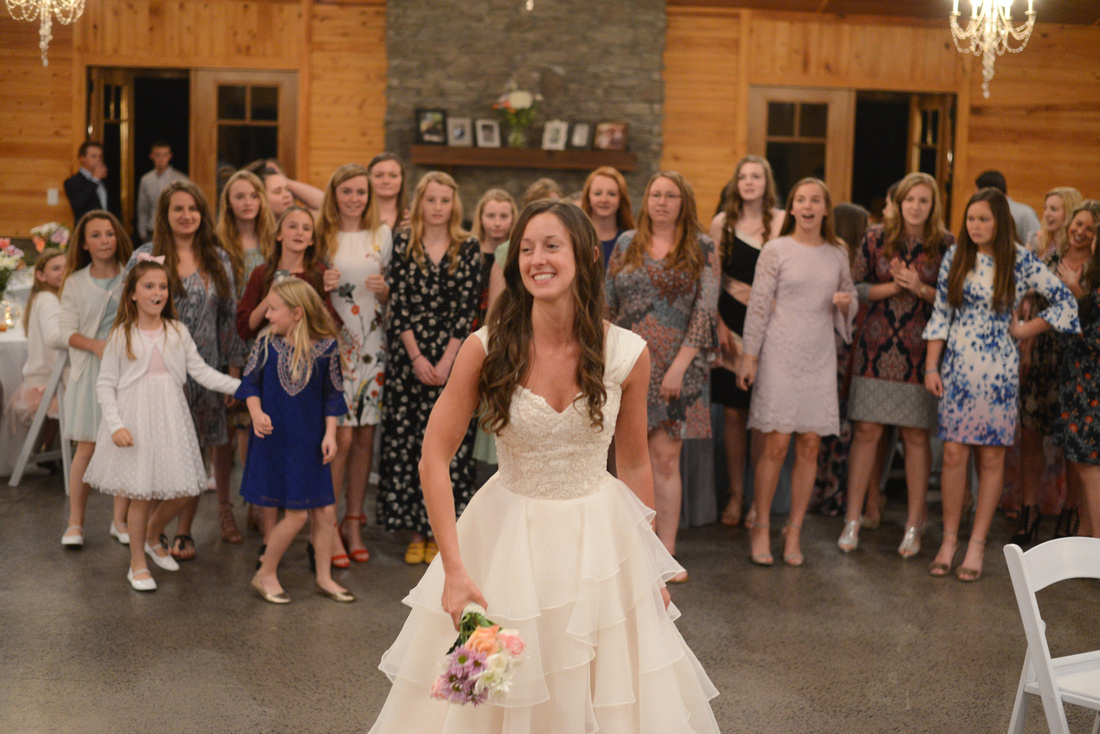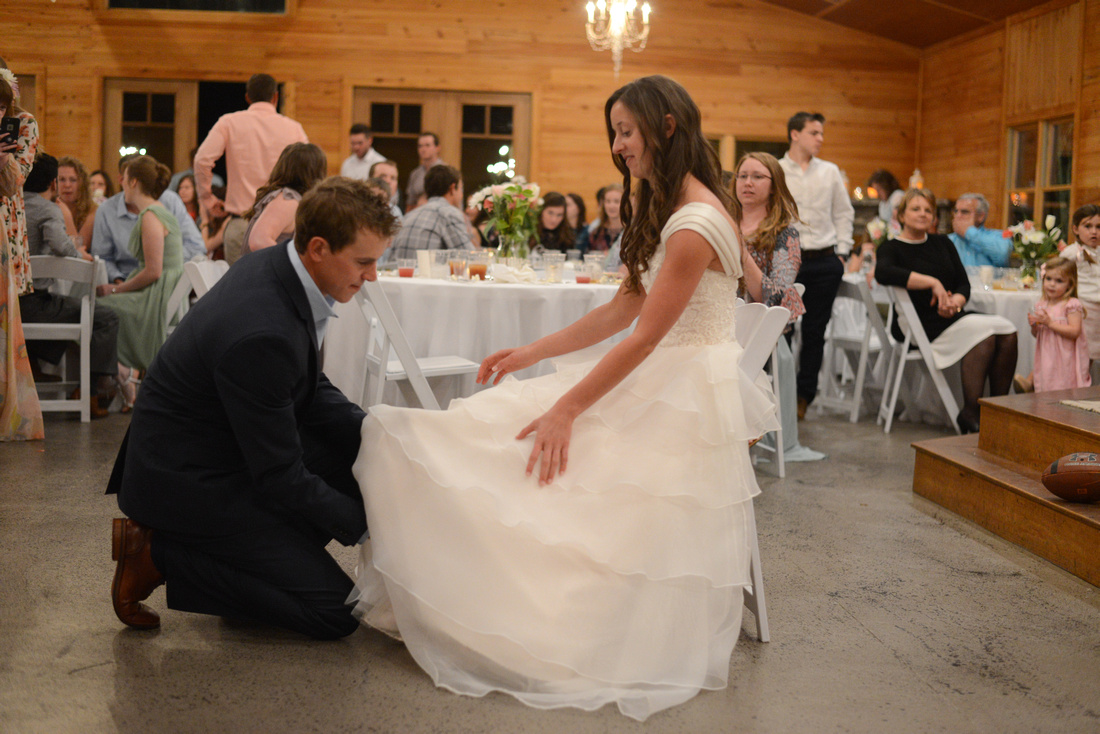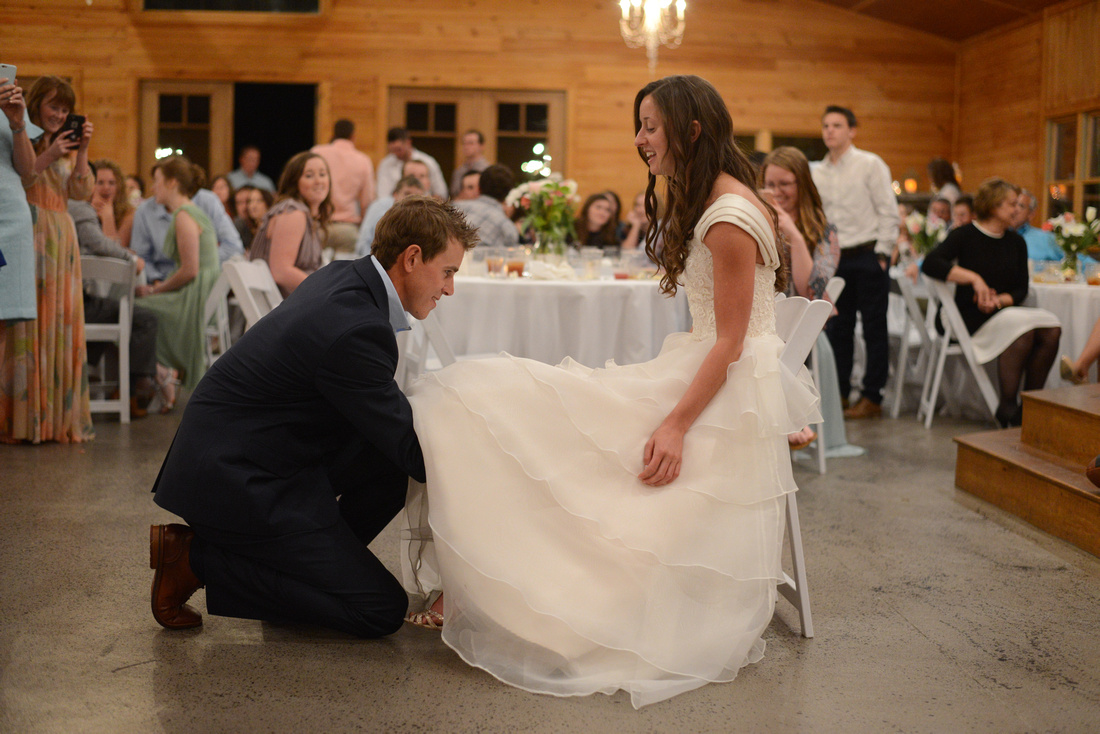 Sparkler exit!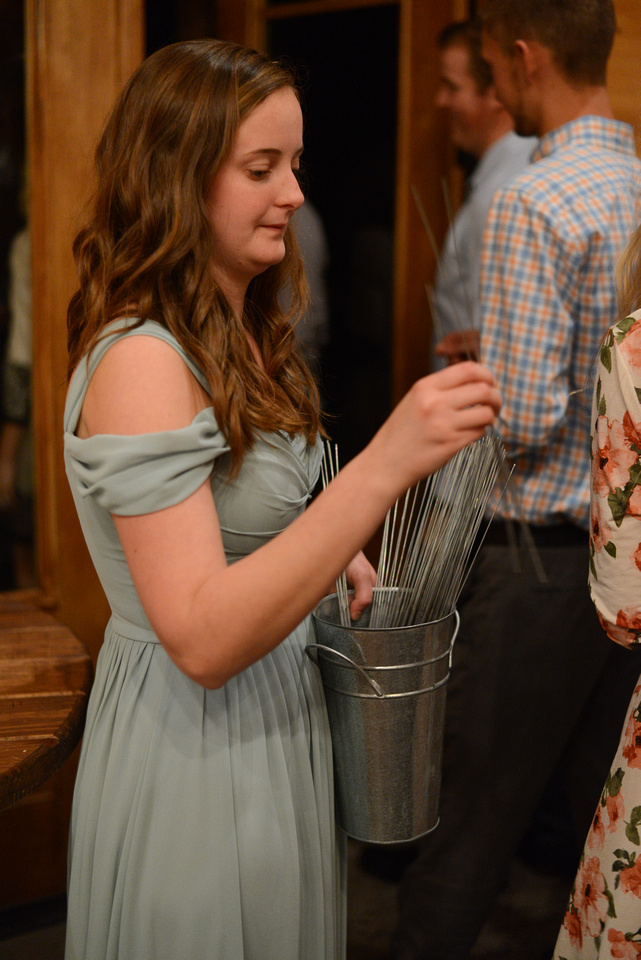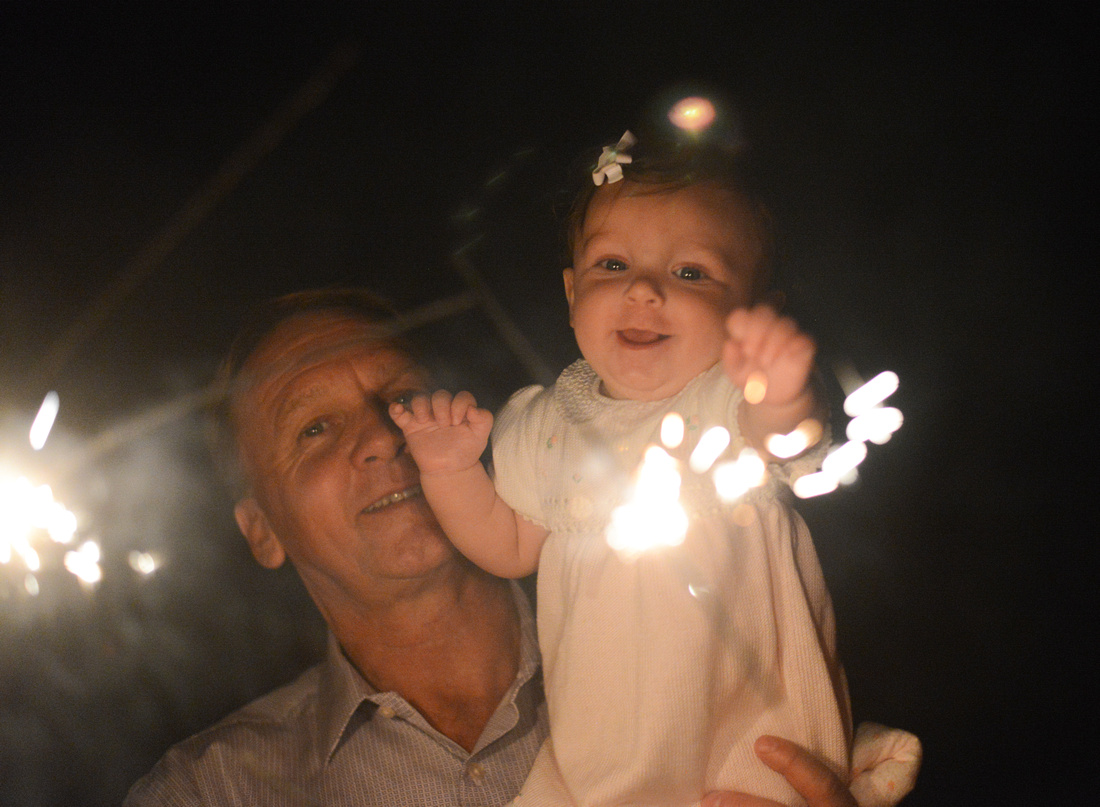 And I'll leave you with my favorite image from their wedding. To me, it couldn't signify the meaning of God's plan for marriage any better...Keep Christ at the center.
Thank you Rhett & Katelyn, for letting me be a part of your day!