When Courtney contacted me, she told me that she and her family had never had their family pictures taken before. I was very excited to get to work with them and also that she trusted me with capturing all of their moments with my camera! So, when we scheduled our session together, we were in the throws of the Christmas season, a busy time for all. Scheduling was tight but we were able to set aside a date that worked for both of us. Then the day rolled around and so did the rain. Like, lots and LOTS of rain! At that point, plan B was put into action and the next day we met up one Saturday morning while the after effects of the cold winter fog lingered. I loved the end result! To me it feels so "Christmasy" and to top it off, these were taken at what I think may be my favorite shooting location to date.
Let me just say, this couple made my day so much fun. They were happy and up for anything I suggested (even sitting in the wet grass, still sorry about that!). To say the least, they were just an all around happy bunch of folks! Courtney, thanks to you and your family again for letting me spend the morning with you all!
Christmas Season 2012
Hello pretty girl
These two were awesome!
Courtney, you look beautiful!
And yes, I know it is almost March but this next picture is just too cute not to include!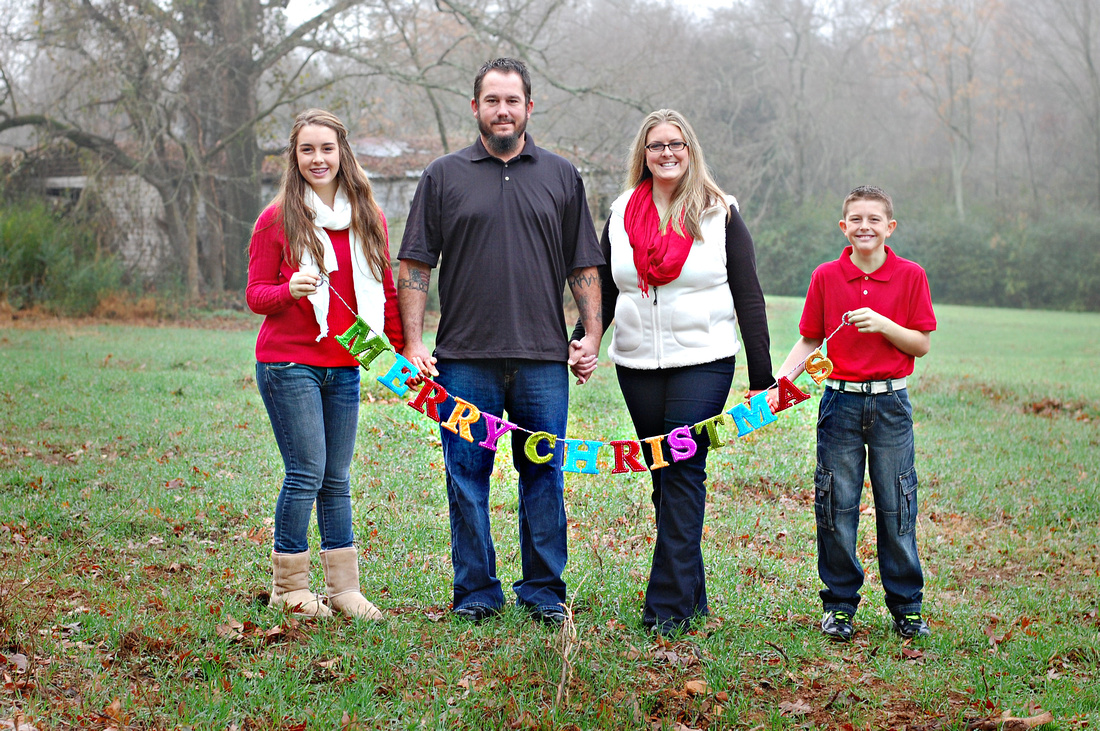 Thanks again, Lewis Family. Next time don't wait so long to get family pictures made again! ;)