It's that time, another increment of Click of the Wild. This weeks focus is "Night". Recently, I have been so intrigued by night photography. And while I love to try my hand at it, I still have a lot to learn! It is tough getting "the" shot! Since it is Christmas Eve, I'm going to keep this short and let my pictures do the talking. Here are my shots that were in the running...
This image was my next to number 1 shot. Not only because I love the church steeple against the beautiful sunset but this is a Christmas gift to my aunt. This is her church and one night I was on my way home from a shoot near there and the sun was absolutely gorgeous as it was setting. At that moment it hit me, 'give her a silhouette picture of her church with God's artwork as the backdrop'. I love the end result...I hope she does just as much! Not only that, at Christmas time each year, from the time I was just a little child, my mom, sisters and I would always go to their church bazaar. It was simple with just everyday folk but it was a tradition that gave me many warm memories. Or maybe it was simply the love they showed that gave me that warm and fuzzy feeling...either way, it was one that I will always cherish!
Main street at Christmas time is a favorite of mine. In fact, I posted a picture last year of main street from the other end!
Have always admired this church!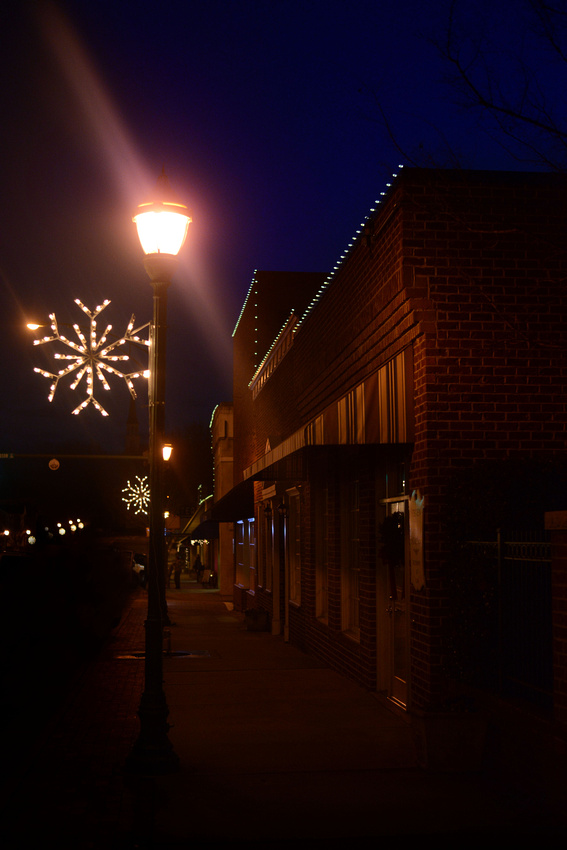 Another shot of "The Clock"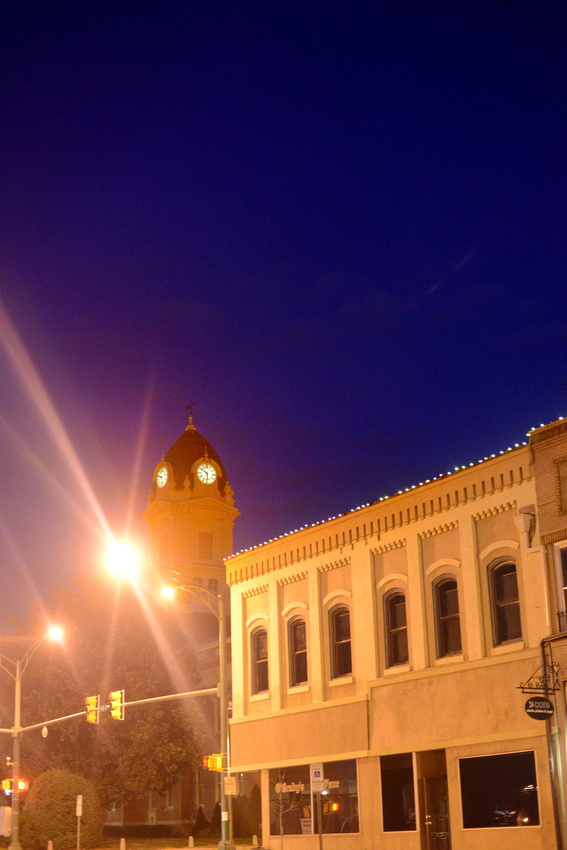 This little boy, well, I love him, nuff said! Those little hands...
But after trying to decide which to post, ultimately I chose this next one. Not sure why but it just spoke to me!
Merry Christmas folks!