If you follow me on Facebook, you probably remember these next pictures of this sweet baby boy from last week. He was the perfect little model and let me just work with him in any way as he was dreaming away. Some of these images of him, are my favorites ever! I can feel the "peacefulness" with each image. Here are some of my favorites from our afternoon together.
Love these little toppings handmade by Lil' Twigs! Lil' Twigs is owned by a good friend of mine who is very talented and creates beautiful baby hats, blankets and many other special gifts for the little ones. She is local right here in Monroe, NC and has a quick turn around time for delivery. In fact, I called her about 3-4 days before a shoot and asked if she had anything for a baby boy. Next thing I know, she had turned out four beautiful little props for me to choose from. I couldn't turn any of them down! Should you want one of these for your littles, here's a link to her Etsy site. http://www.etsy.com/shop/Liltwigs
Basking in the beautiful sunlight snuggled up in this gorgeous baby blue blanket that was made especially for him by his great-grandmother!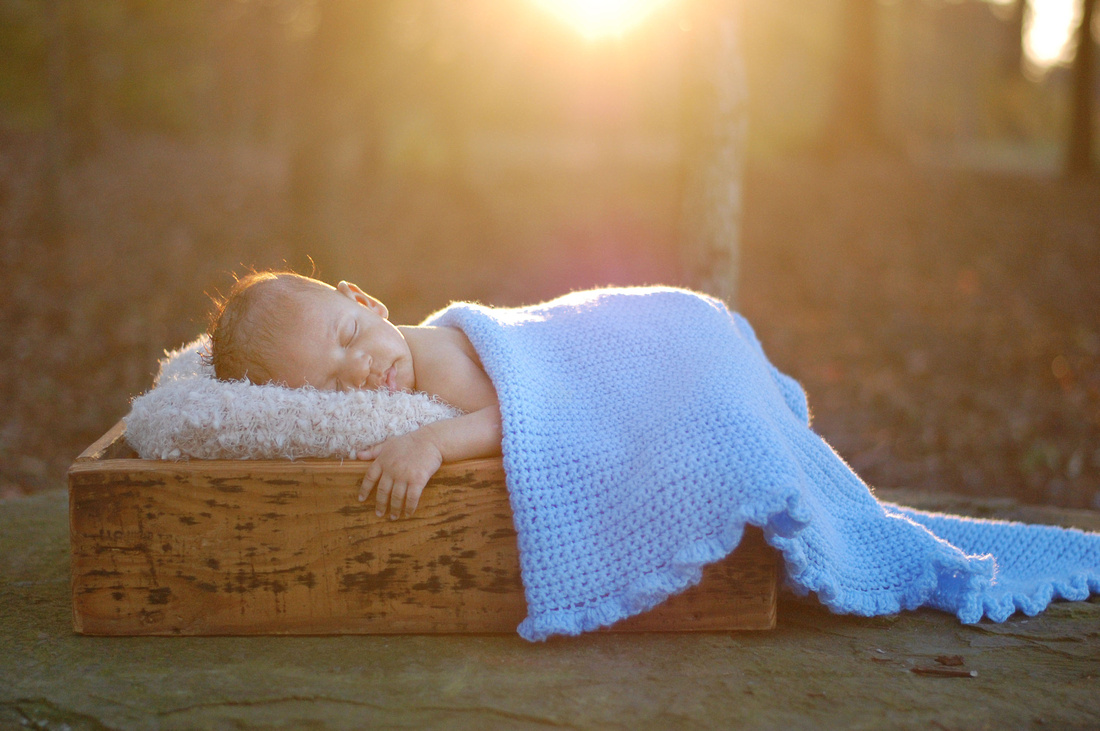 This next image, well, the nape of newborn baby's neck is the the sweetest. place. ever.!
Peaceful dreams, Buddy!
Such a beautiful little one you are!
Thanks so much Nikki, for letting me capture his "newness"!