When Jodi contacted me about capturing sweet baby Joseph during his first few days, I knew this shoot would be just my style. Jodi and here family are proud Americans who truly celebrate a love for this great country we live in. They wanted to document Joseph with his Navy Daddy and personalize his shoot with some of his daddy's own items that he has sported throughout his career in the military. But enough of my jabbering, here are some of my favorite pictures from his newborn shoot at just 10 days old.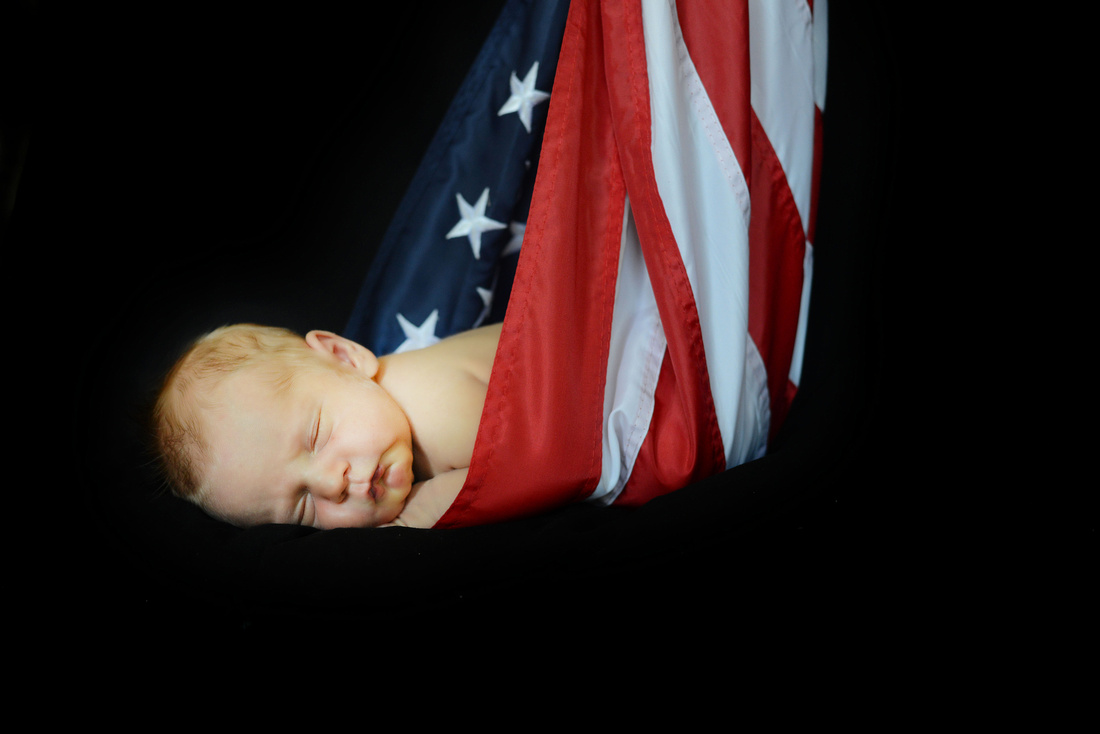 This next image is a favorite of mine because when Jodi pulled out these boots and hat for me to incorporate in the this shot, she told me that these are the very boots that Alan (his daddy) wore when we invaded Iraq. If you'll notice, Baby Joseph is also sitting in his daddy's hat.
This next picture is so sweet to me. As I was photographing his little piggies, I captured Jodi giving her baby gentle kisses on his forehead. So yeah, I think he's loved just a little. ;) Look at the size of his feet in comparison with his daddy's dog tags.
Thanks again Alan and Jodi for letting me spend a Saturday afternoon with you and capture these sweet images!