This is for you, Jennifer, after talking with you the other day, this poem felt fitting for your post. Enjoy!
"Blessed Be" ~Author Unknown
Blessed be innocence, smiles from the heart,
Small dimpled fingers that take things apart,

Noses that wrinkle at spinach and such,
Eyes filled with wonder for they see so much.

Blessed be questions with no easy answers,
Bubble-bath swimmers and mud-puddle dancers,

Climbers and diggers and builders and bakers,
Dreamers and gigglers and up-at-dawn wakers.

Hearts that are gentle, wills that are strong,
Minds learning left from right and right from wrong

Blessed be hugs that wrap around your knees,
Sweet angel voices that sigh "Once more, Please?"

Blessed be, "Read me a story" and then,
Blessed be each whispered, "Bless me...Amen."

Blessed be sleepy eyes, each little yawn...
Blessed be childhood before it is gone.
If we had actually taken these pictures when they were originally scheduled, then I would have been able to post them forever ago. ;) Hahaha, all kidding aside, honestly, I think we rescheduled this session no less than 6 times due to the extreme amount of rain showers we've had this summer. And of course, the afternoon when we were finally able to get together, we couldn't escape the rain completely, a brief shower gathered overhead just as we were finishing up. However, we ended up with some pretty sweet expressions from these little people before the rain rolled in. lol
On a side note, let me just say, my hats off to this Momma. She has her hands full with these three little ones, ages two and under. For those of you who don't know this family, Siler and Sweden are twin brothers who will be three in December. Their little sister, India just turned one in may. So needless to say, they kept me on my toes during our night together and I was reminded just how fast 2 year olds really are! ;)
Now onto the best part, pictures!
Siler at the River of rocks!
Hello happy boy!
Love the light in this next shot!
The curious expressions on their faces in this next picture is just too cute!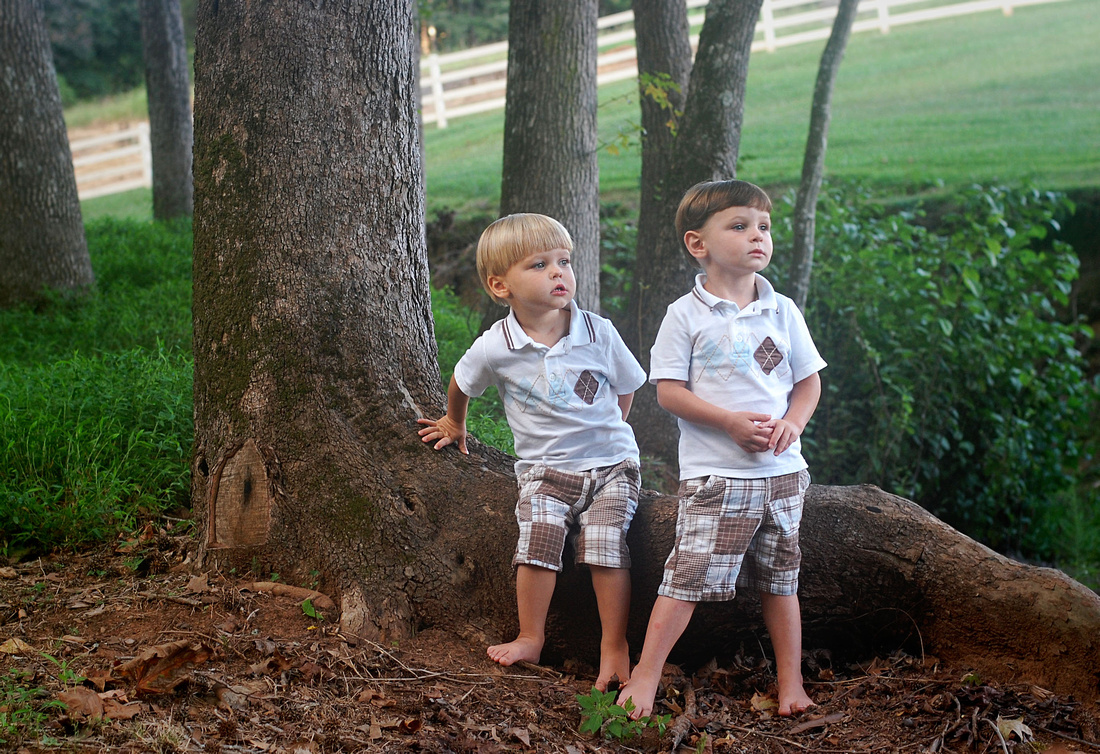 Off on adventure with our little trio of three, wonder what's waiting ahead for us to see?
Wonder what he was thinking here?
At the end of the night, their parents had promised them some candy. Love the candid shot of them all enjoying their "sweets"!
Thanks again for letting spend the evening with you!