Plain and simple, I love dressing my children. And because we have a house of girls, I really love dressing them. So a few months back, I asked a friend who happens to be an heirloom seamstress, if she would make my baby daughter's Easter dress. The vision I had in mind was "Vintage Baby Carriage". I knew she would do a fantastic job because she creates art with her needle and thread! Her work is perfection at it's highest level. Here's my baby styled in ecru and baby blue! Thank you Carolyn, it's definitely a favorite of mine!
Love her pouty expression in this shot.
And this next image, well, this is just Cambria. Always has that pleasant little face. :)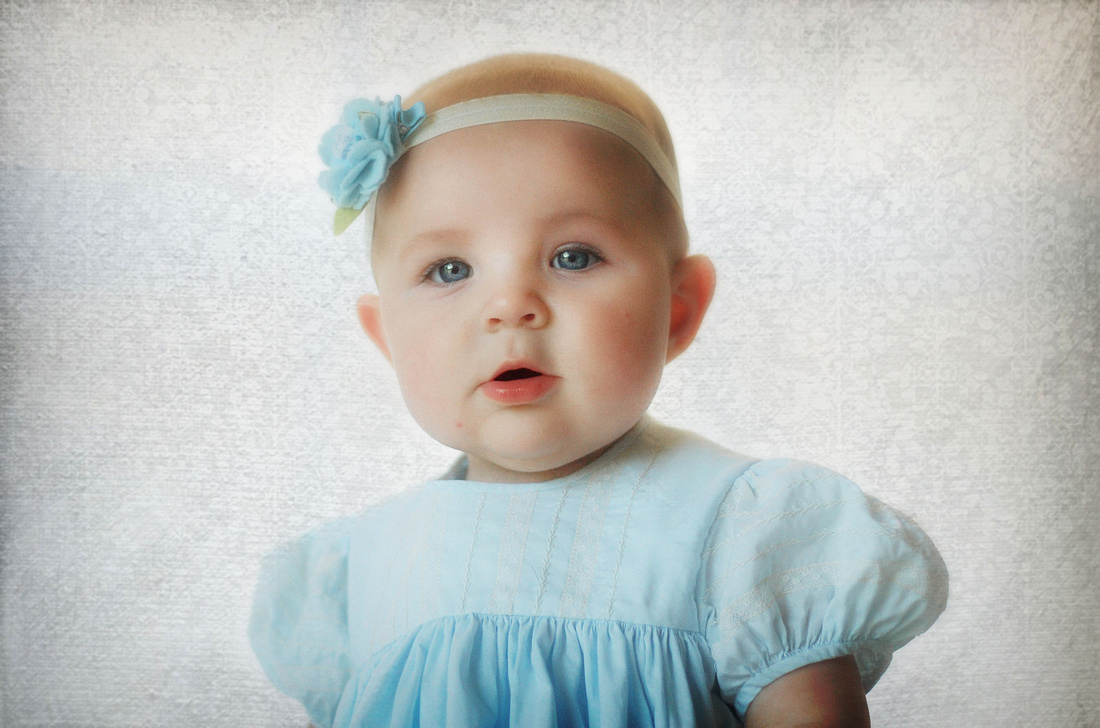 Close up of the baby carriage.