Today, it's exactly 3 days before Christmas and whenever we reach the 22nd of December each year, I'm reminded of a time when I was a child. Surrounded by brown paneling on the walls in that old hallway, we were standing in the house I grew up in on Clarence Secrest Road. What would be an insignificant moment in life now, is a memory that I'm reminded of every year at Christmas time. Three sisters met outside our bedroom door and I remember the oldest, crouching down to the floor about to explode saying, "only three more days y'all, only three more days 'til Christmas!" Being the ages we were, we could hardly contain our excitement!
Now I get to relive that excitement with my own kids. 'tis the season to celebrate all that we hold so near and dear to our hearts. Christmas...It's here, the "frosting-on-the-cake"! A time that families come together, strangers seem jollier, and streets are lined with lights in every color. Babies run through the house in footed snowman jammies and big sisters shake the packages under the tree. As I type this post, the house is a wreck, my bar stools are used as a make shift clothes line, there's a sink full of dishes and to be honest, right now Cambria's driving her bus the tree needles that need to be vacuumed off the floor! But this morning, I don't care, we're laying around in our pj's and waiting an extra hour or so before we get started with day. Have no fear, the hussle and bussle will come soon, but for now, on this Saturday morning before Christmas, we're enjoying the sounds of home!
Silo at the Billy Graham Library
Wintery reindeer
The true meaning with the Holy Family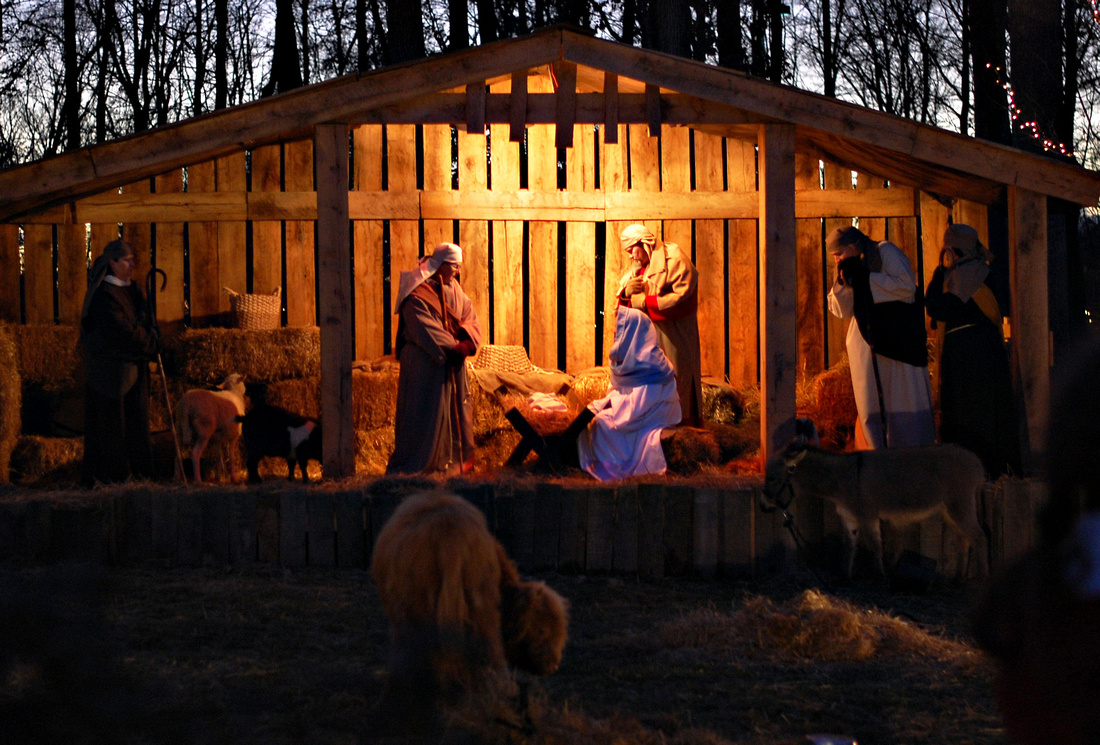 Little maters digging in Christmas traditions
Christmas cousins
Main street in lights
Great aunts welcoming the littles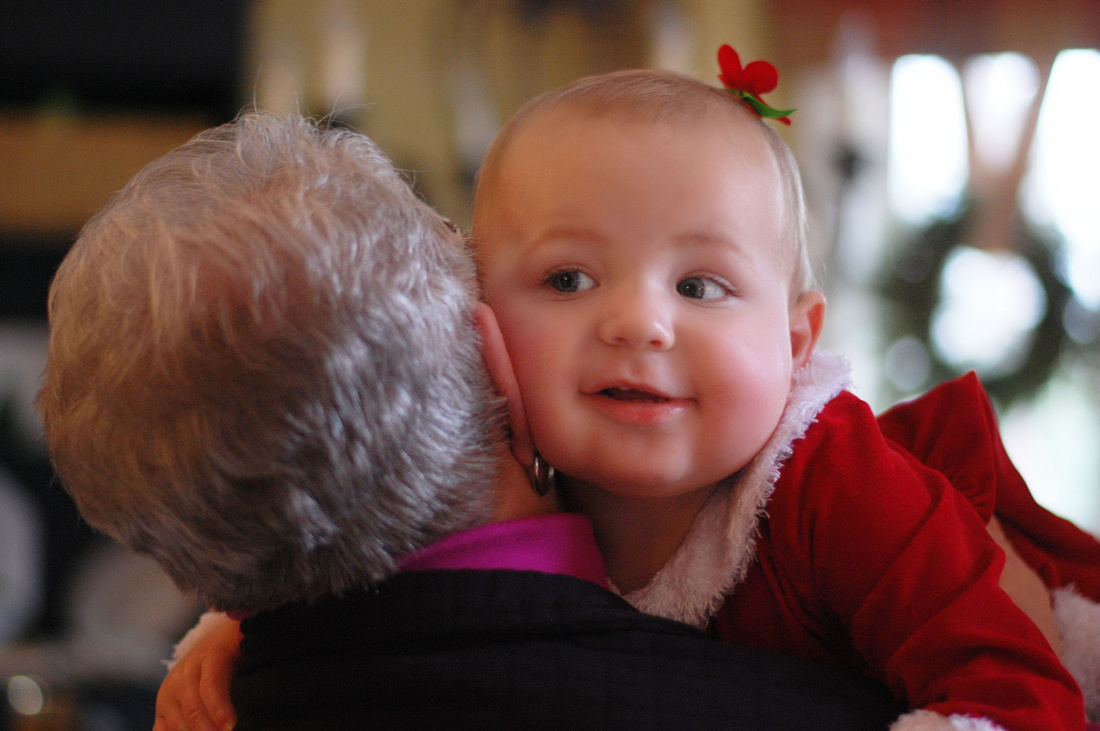 Four!