Remember this picture I posted on Facebook a while back?
Well, this is one of my sister and her husband's cows. When I did their family's Christmas pictures last December, I snapped this picture while out on the farm. At the time, It was a favorite of mine and Sheila's. So, fast forward to May...Billy celebrated his birthday and as a gift to him, Sheila chose to have this made into a large canvas. But when Mica over at Mona Boutique (My other sister) saw this print, she had the awesome idea of talking it a step further and creating this beautiful old barn wood and rustic tin frame. I love, love, love seeing this finished product and this picture did not disappoint! Needless to say, this piece is near and dear to my heart...My photography, Sheila's cow and Mica's frame art! This is just one of Mona Boutiques pieces but stayed tuned, Mona Boutique may have the perfect accent piece for your next MTH Photography portrait! Plans are in the works, folks...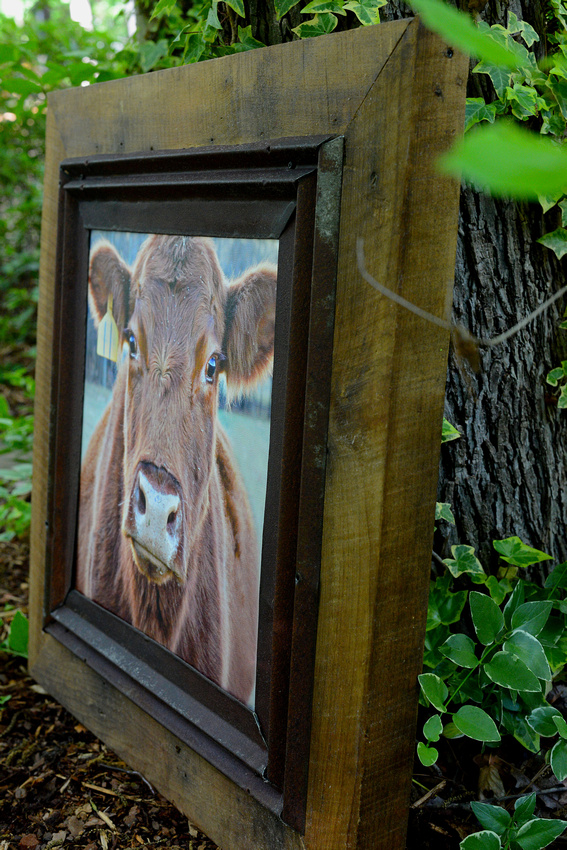 And now this moo cow is hanging in Sheila's back hallway.