My heart melts when I look at pictures of a new little life. This beautiful baby with very her proud parents on a peaceful morning made for a perfect combination. Meet baby Hadley at just 8 days new looking like a baby doll! So happy for you, Jessica and Evan, this is so much better than any baby doll, you've got the real deal with this little munchkin! I hope you enjoy looking at these pictures and reminiscing on this beautiful time in your lives for many years to come.
Look at all that dark hair...Love!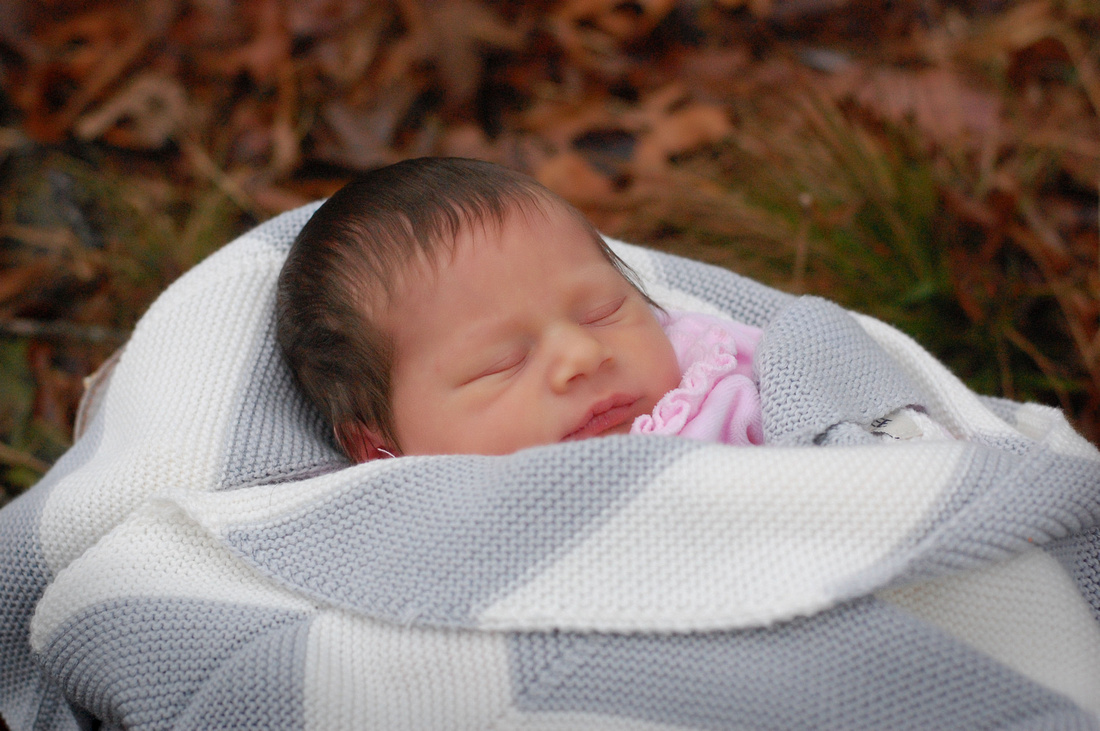 Let me just say, kudos to these new parents. The day we scheduled her session, it was a cold, foggy and misty January day outside. Jessica and Evan kept their sweet little bundle wrapped tightly against their warm bodies only breaking for a brief moment to capture a few by herself. Miss Hadley snoozed and never flinched as we placed her for pictures. Now, that's a good baby folks!
I think Evan's a happy daddy.......
Let me tell you something extra special about this next picture. Jessica works at a local egg farm and Evan is a dairy farmer, he actually has his own dairy cows so you know we had to incorporate a little of their lively hood in with her shoot. Now, to even make a it a little more special, the egg crate that baby Hadley is sleeping in, well, it was actually her great-grandmother's old egg crate. That's right Evan's grandmother actually used this little basket many, many years ago. And the milk bottle, Jessica & Evan used it as part of their wedding when they married. You know I love a story to match the moment, so when Jessica came in bringing her own special treasures to complete baby Hadley's shoot, I fell in love!
This next one may be my favorite "Mommy and Me" picture! Jessica, you and your baby are just beautiful!
Oh, how I love fresh baby piggies. All her little creases along her foot reminds us of just how new she is.
This sweet little cow hat was made by the ever talented Monica over at Lil' Twigs. If you have a specific design in mind, give her a call, she can create just about anything your heart desires.
I bet she'll be milking cows before you know it! ;)
She might have him wrapped already, whatcha think???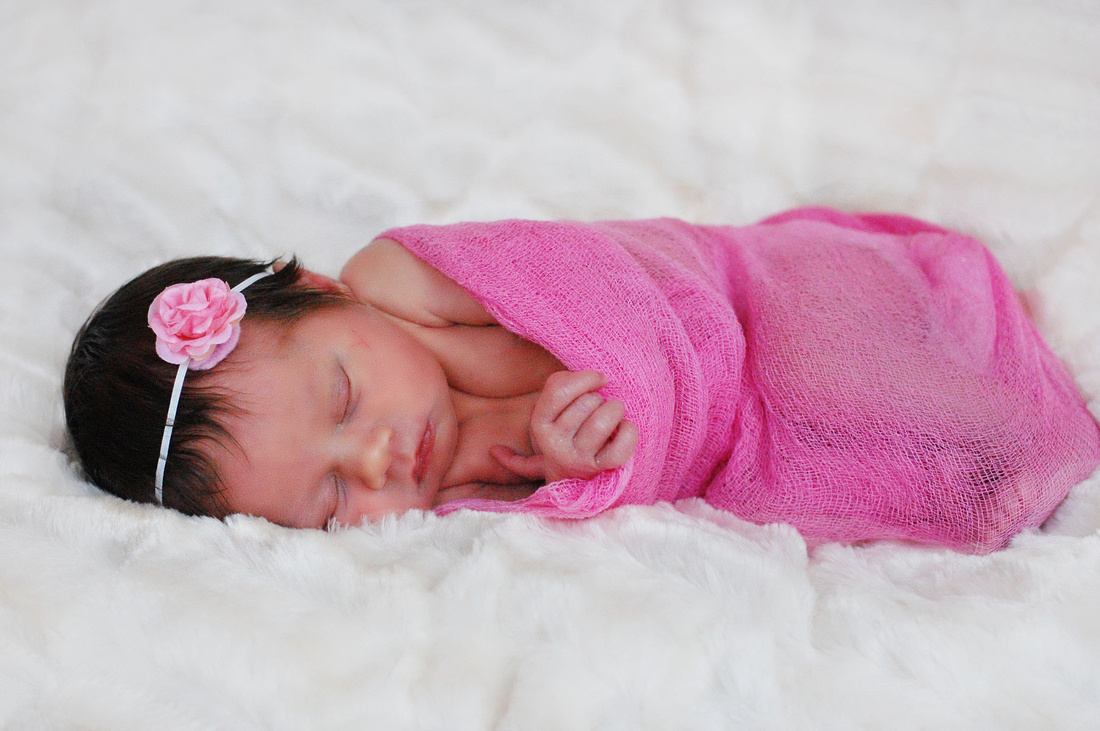 Hello beautiful baby, this beautiful blanket came from Linda's.
I absolutely love this sweet picture of a mother's love!
This next picture, I couldn't decide between color and b&w so I'm posting both. Makes me wonder which one you like best?
Sweet dreams, little one.
Thanks so much, Jessica and Evan, for trusting me to capture this time for you!