Meet Morgan & Brandon
So their session had been scheduled for a while and when the day rolled around for me to capture there relationship in pictures, so did what we thought, was going to be a perfect overcast day. When I arrived at Brandon's family farm, the sun was glowing just perfectly through the evenly white clouds. As I waited for Morgan and Brandon to finish getting ready, I watched a single little grey cloud gather overhead. Nervously wondering if this afternoon was going to be as the many we've had recently with a late day thunder shower? Although the evening sky darkened just above us, the sun continued shining all around, so we decided to persevere with our session. But just as soon as I snapped the first shot, rain drops began to fall. First just a few sprinkles, then someone must have opened the flood gates because it poured! In one single spot above us, it poured as the sun shown down through the rain! So due to the weather, we scheduled a second shoot and I'm so glad we did. We ended up with some beautiful pictures of the soon-to-be bride and groom!
Fortunately, we were able to reschedule and in the end we had the most perfect, no humidity evening ever! Not only was the weather perfect but let me just say, their family farm looks as if it should be featured in Country Magazine. They had the most prefect rolling hills with these magnificent old oak trees that were towering over in every corner. The landscape was beautifully manicured with hues of purple from the butterfly bushes, sunny yellows and vibrant red country barns trimmed in crisp whites that whispered perfection. We had horses, goats and even Banjo (Morgan and Brandon's first baby, who you'll meet later in this post) to come along with us for the afternoon. To say the least, it was magnificent...this place offered total peace and tranquility! I could go on and on but I'll get to the best part...pictures! Hang on everybody, there's a lot, I had a hard time narrowing down my favorites!!!
And this is when we felt the first few rain drops! Love this candid shot of them both looking up watching as it began to rain.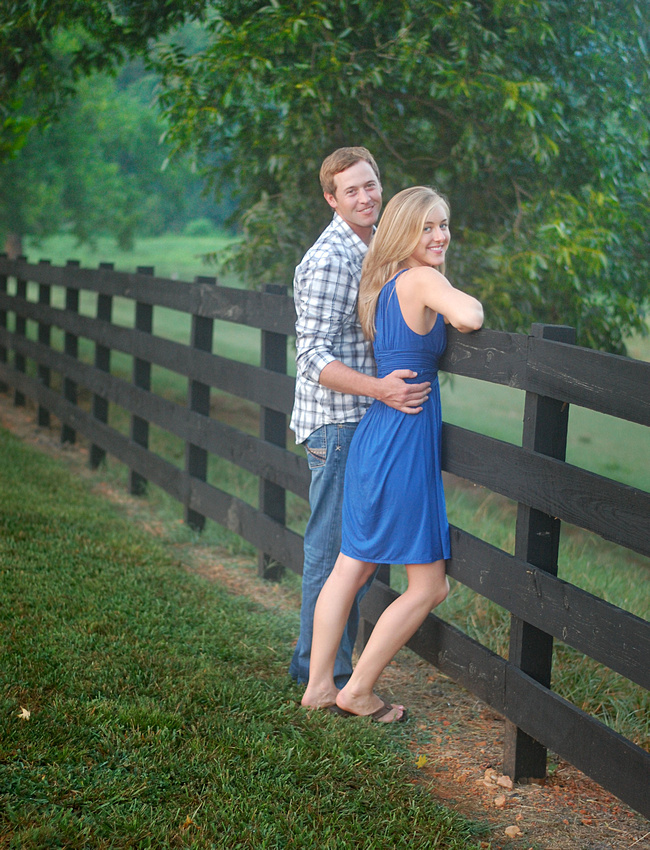 Uh, I think this next one deserves a special place in your house. Love it!
See what I mean about the massive trees?!
This next one is another favorite!
Well hello, furry friend!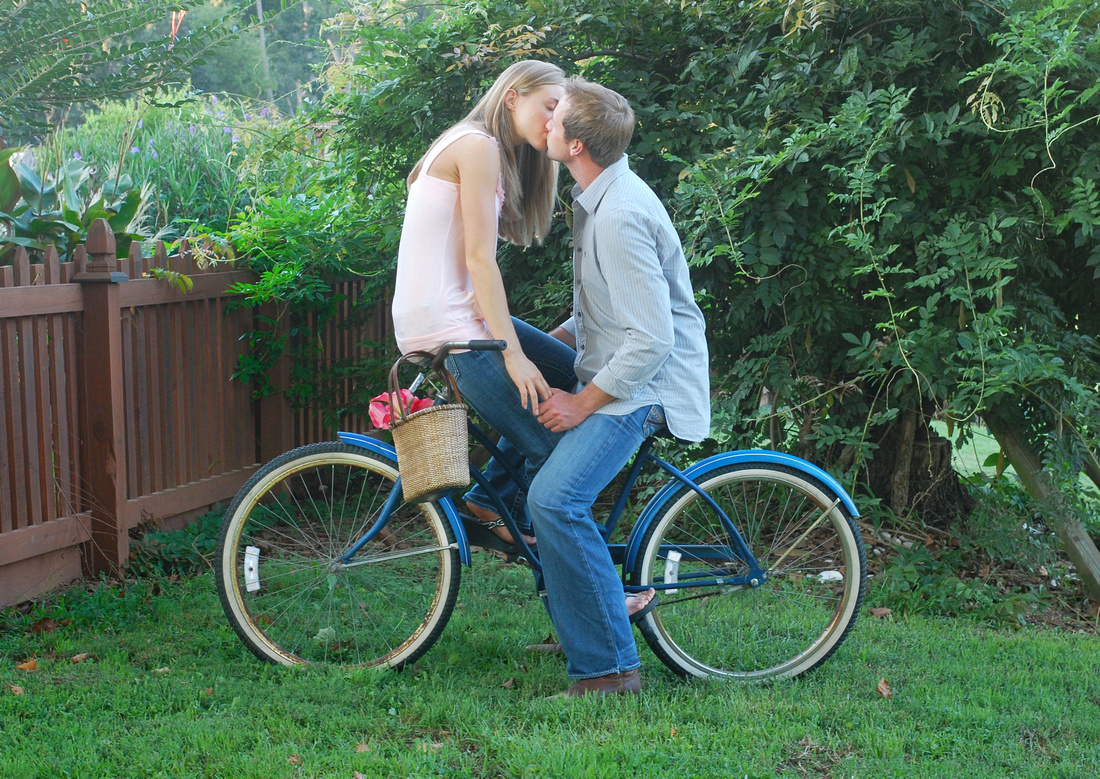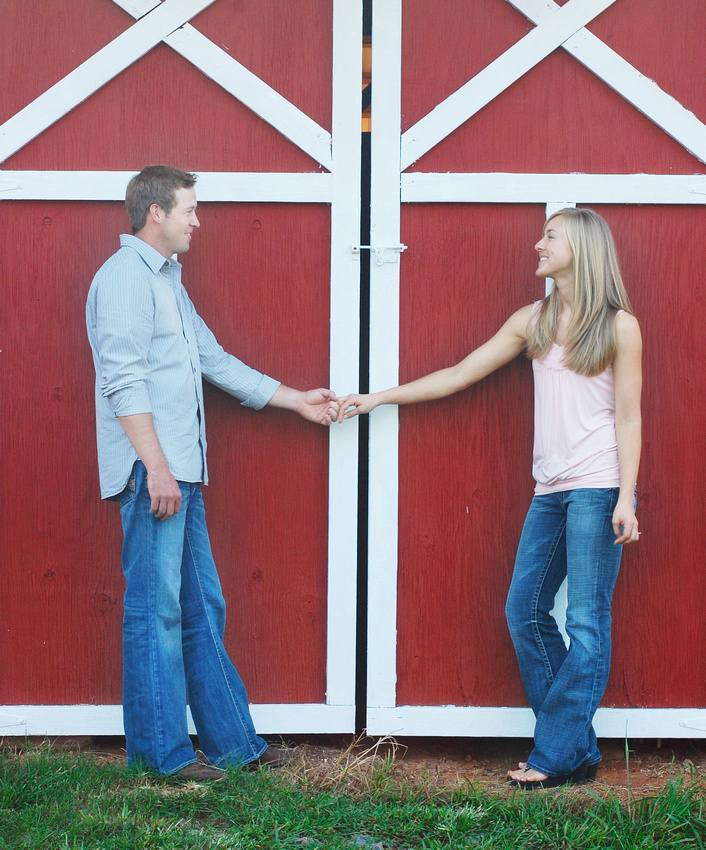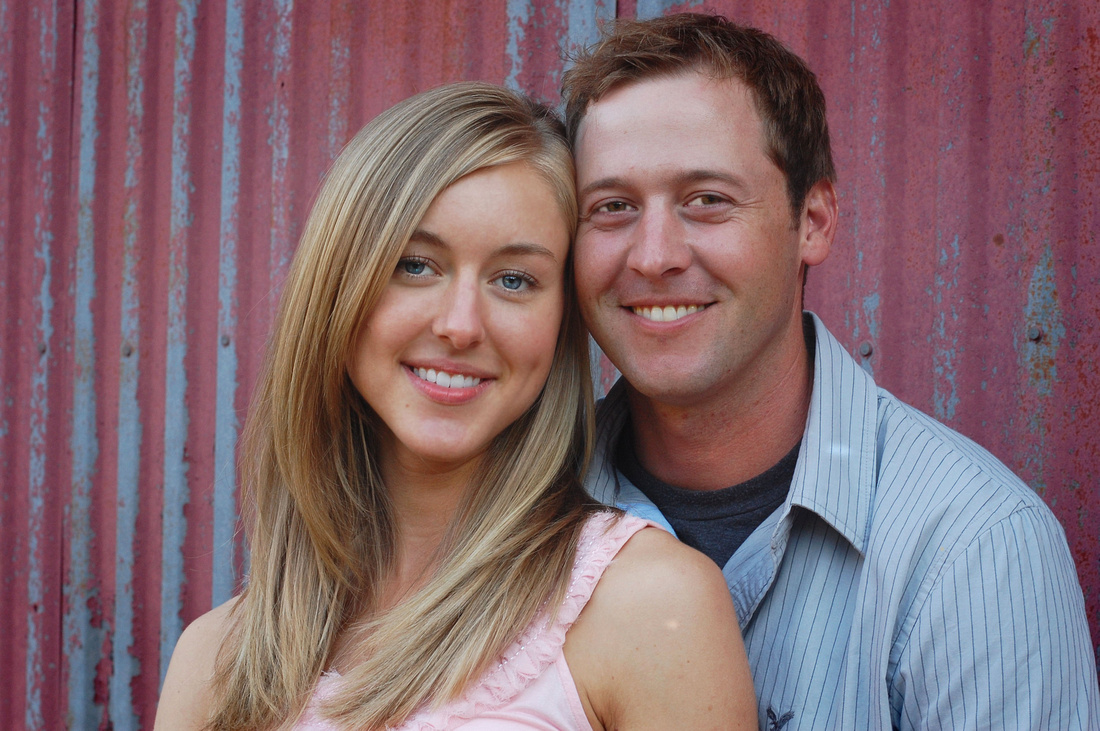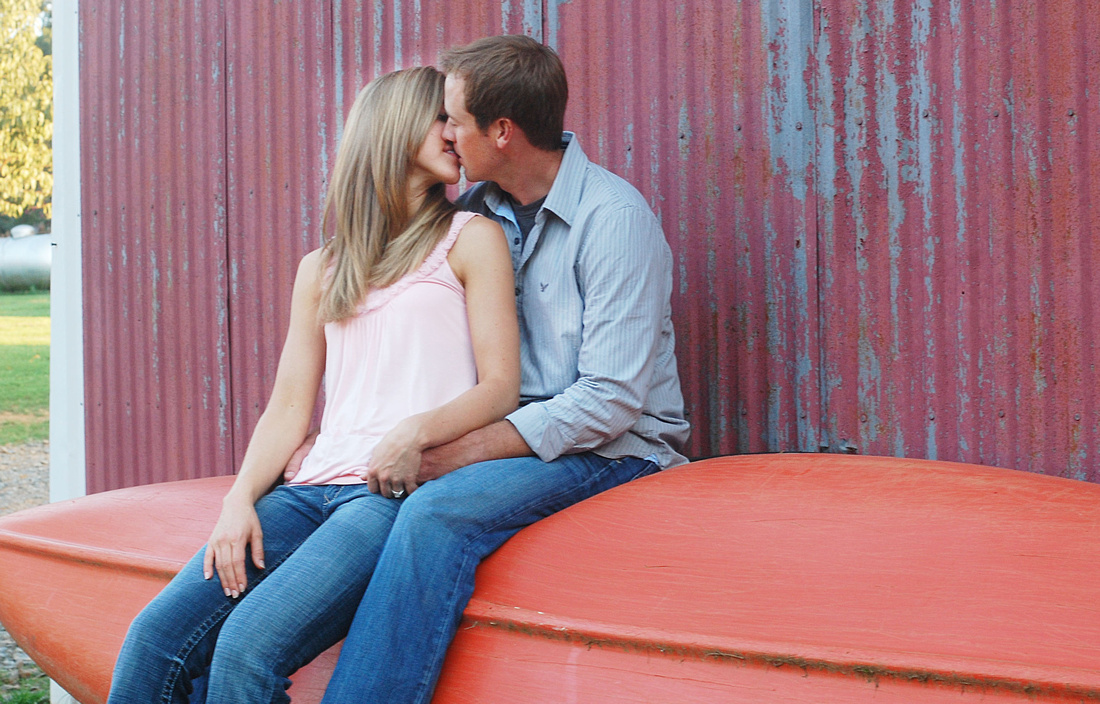 And this is Banjo, their first puppy together!
Morgan you are beautiful!
This is one of my favorites!
Love this next one of you two!
Morgan and Brandon, thanks again for letting me capture this time with you!